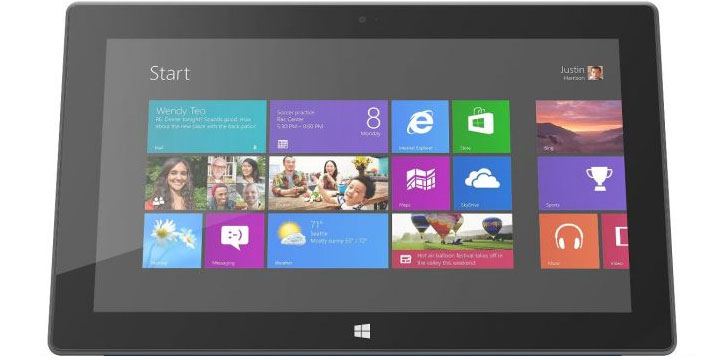 November 2012 Ian Chiu
Early adopters who picked up a Surface are all too eager to know what kind of USB devices would work on their Windows RT-powered tablet. After all, the cut-down version of the Windows 8 runs on ARM processors and the reality is that all existing drivers will need to be updated in order to work with the mobile-optimized OS.
To answer this question, Microsoft has recently put together a website allowing Surface owners to check product compatibility with RT. After taking a closer look, there are some encouraging news as well as some disappointing facts for USB junkies. Flash drives, USB hard drives, mice, keyboards, headsets, camcorders, digital cameras and game controllers will work with RT right out of the box. All these rely on class drivers that ship with the OS so it's less likely you will run into compatibility problems with the said product categories.
There are exceptions, however; for example, RT will be able to recognize and access data on a USB Blu-ray / DVD drive, yet playback and disc writing support are missing from the OS. Game controllers will need to be XNA-compatible (e.g. XBox 360 USB gamepad). If you ever want to use your 4G USB modem, make sure it conforms to RT's mobile broadband class driver. Webcams and scanners also aren't supported as USB Video Class (UVC) and USB Imaging Class are removed entirely. And there's only a handful of printers that work with RT. This is perhaps due to the fact that MS no longer ships with built-in drivers for printers and MFPs. Of course, this doesn't rule out the possibility of ARM-complied third party drivers. This will take time and more importantly, depends on Windows RT market penetration. For everyone else who wants flawless USB (3.0) compatibility, it's probably worth waiting for the Surface Pro.