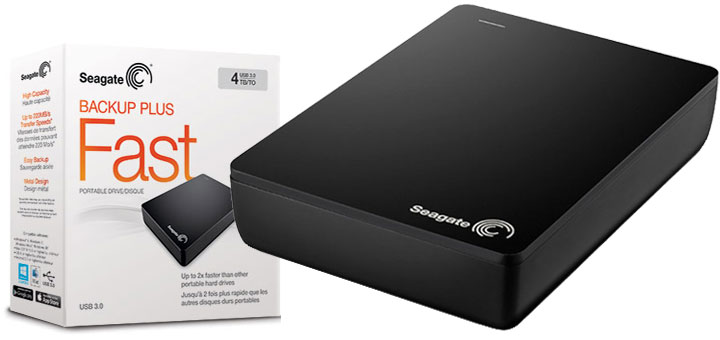 For long, Western Digital and Toshiba has stayed in the lead with their 2TB offerings for USB drives and now, Seagate has finally retaken the title of the largest bus-powered hard drive with a 4TB mammoth. Though there's a catch.
The aptly-named Backup Plus FAST by Seagate is actually a pair of 2.5″ 5400-rpm drives in RAID-0 configuration. Doing this allows Seagate to boost performance to 220MB/s (which is near mid-range SSD levels) without costing you an arm and a leg. This setup is a double-edged sword as this doubles the chance of you losing data in case either drive fails.
Of course, for the intended market, this might be a reasonable trade-off as the Backup Plus FAST is not meant to be primary backup storage and rather is meant for an intermediate storage. This USB 3.0 drive is also targeted at cash-tight semi-professionals don't quite want to shell out too much for a costly Thunderbolt counterpart. Having said that, the Seagate is still pretty satisfying in that you get to carry 4TB in your pocket despite the drive's inherent risk and rather thick 22mm form factor. Did we mention you get a three-year warranty, one more than all the other Seagate's models? Spacious 4TB storage, USB-powered capability, SSD-level transfer rate, and even a generous warranty coverage are offered in a single package for $269.