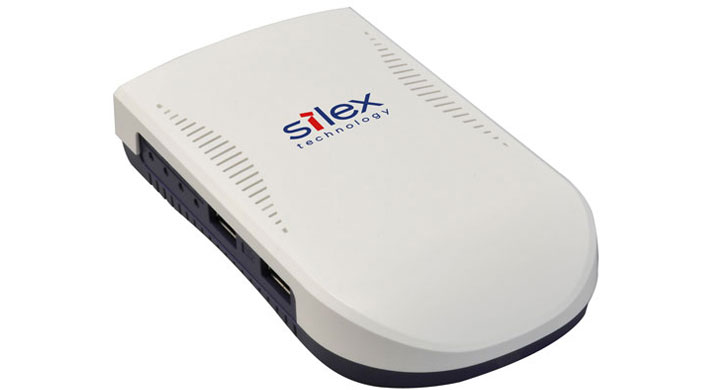 Most good wireless routers, bridges and wireless extenders come with a single USB port and while this is enough to satisfy most consumers' requirements, some simply need more. This leaves many in a curious predicament of having to pick and choose what they will have attached to their home network and which will not. With the Silex SX-DS-3000WAN, this all changes.
The Silex SX-DS-3000WAN is a dedicated wireless USB over IP server which allows you to directly attach two USB devices. While one extra port does not sound like much of an improvement, you can attach upwards of 15 devices via a USB 2.0 hub without running into issues with the SX-DS-3000WAN. The Silex is compatible with a wide variety of devices, including but not limited to external drives, sound cards and USB monitors. Also unique to this USB over IP server is that drivers that worked with existing directly attached devices will continue to work when they are plugged into the Silex.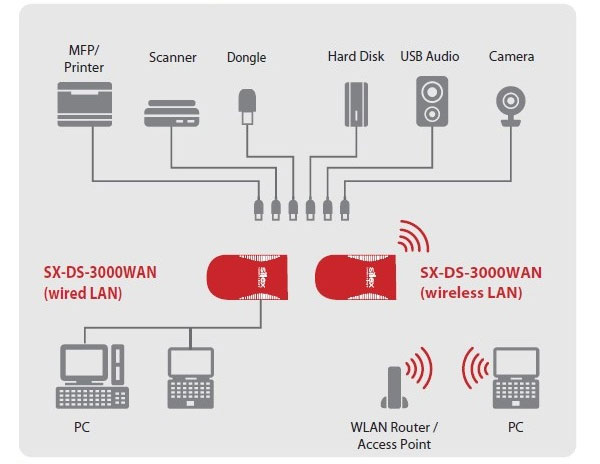 In addition to having a 800Mhz CPU on-board, the Silex SX-DS-3000WAN supports 802.11n with dual band spectrum compatibility. Unfortunately, while it is MIMO, it is only a 2×2 MIMO enabled device, which means its bandwidth will be capped at a theoretical 300Mbit/s and not 450Mbit/s. Last but least is the Gigabit Ethernet jack should you find your peripherals operating too slowly over wireless network. No word on pricing is known at this time, but the Silex SX-DS-3000WAN device server will be available through distribution in June 2012.