Following in the footsteps of the Level 10 M mouse and case comes the third collaborative effort between Thermaltake and BMW. Even though it would make more sense that the next gamer-oriented peripheral would have been a keyboard, Thermaltake has taken a different path and opted for a new headset. The new Level 10 M headset is reminiscent of the previous designs as it sports all bold, aggressive lines with very little soft curves. This design certainly is eye catching and will help this headset stand out in a rather crowded marketplace.
While it will definitely draw attention, this bold styling may be too aggressive looking for some customers. Not everyone wants the equivalent of a redbull slamming, college frat-boy sitting on their heads. We do also have to wonder how comfortable this aggressive look will be. The Level 10 M headset will come in two flavors with the first batch having only 3.5mm audio connection while the DTS Surround Sound Headphone-model will come as USB only. Interestingly, the virtual 5.1 version will have a bilateral USB connectivity which in other words, allows you to plug the cable to either ear cup.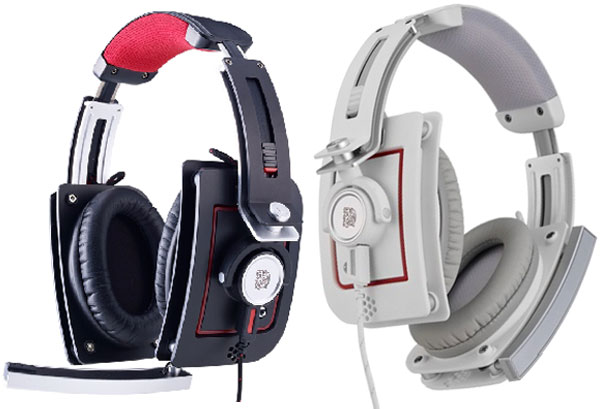 One area we have no concerns over is in the performance arena. BMW is not a company to put their name and reputation on just anything and if previous models are any indicator, the new Level 10 M headset will likely be just as good. Look for the DTS-approved 5.1 version in retail as early as mid-2013 for about $200.