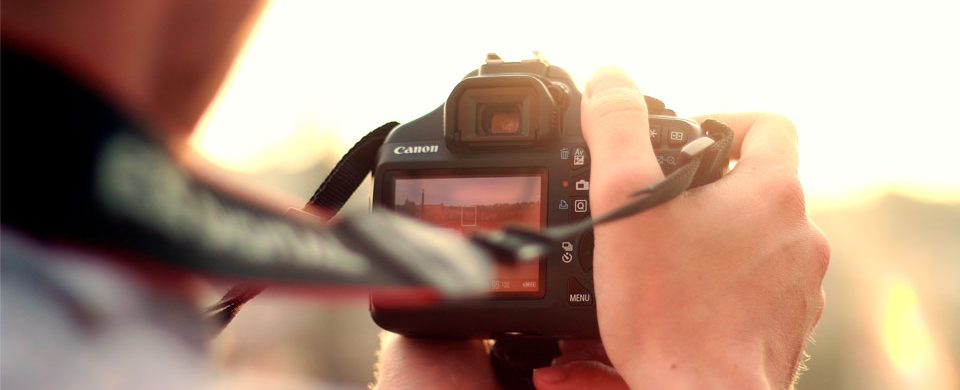 January 2018 David Chu
They say that a picture paints a thousand words. For anyone who relies on photography for their business or as a hobby, nothing could be truer. Whether you're an amateur photographer hoping to turn your passion into a business or editing and using digital images as part of your everyday working life, we have compiled a list of the most advantageous USB gadgets out there to help your photography yield optimum results.
External Storage Device
---
Firstly, you will need adequate drive space to store and carry your images, particularly if you're required to work on them on the go. While there are a lot of wireless and SD card options on the market, a portable drive console offers unparalleled storage capacities (without having to fork out for cloud storage limit upgrades) and the advantage of being easy enough to transport and set up on any laptop or computer without having to log in or download software first. Simply plug in and get instant access! Seagate are one such big name player in the portable storage game, and offerings such as their 4TB external USB hard drive (which we reviewed previously on this site) are a valuable addition for anyone looking to enjoy a desktop-sized storage and retrieval speed in a portable format.
Photo Editing Suite + Graphics Tablet
---
When it comes to an editing suite such as Photoshop, there are a lot of enthusiastic amateurs in the field. If you really want to know how to use this incredible photo editing tool to its best effect, get yourself acquainted with the advanced controls and shortcuts. Furthermore, if you're serious about the quality of your post-editing, a graphics tablet can help you perfect an image when it comes to any detailed editing tasks. A USB interface is the norm with most graphics tablets as the connection will also power and charge the tablet as you use it (as opposed to wireless options, where you risk battery failure mid-project.)
USB Charger
---
Perfect for keeping a camera alive on the go or during a shoot. Multi-port USB chargers allow you to juice multiple pieces of equipment in one go (from a single power source) so you don't have to choose between the various devices and equipment you might be using.
Multi-port USB charging stations allow you maintain a full charge while your camera is in the position for taking photographs. Clearly this is a major advantage in that there's no interruption to swap battery packs or to remove the camera in order to plug them it into an inconveniently placed wall socket for charging. A "visual charge" USB station, such as this one from Sharper Image gives you a visual red or green signal to indicate whether your device is charged and ready to go without guesswork.
Light Box
---
A light box is an absolute must-have for anyone taking pictures of items that are going to be featured for sale on a website. The lightbox gives the item being photographed a well-lit and plain white background, regardless of the surrounding light levels in the room (i.e. whether it's day or night time). A lightbox is ideal for any kind of product photography – and you can buy a small lightbox suitable for photographing household objects or items of clothing for around $20-$50 online, depending on the size. Small lightboxes can be plugged in and powered by your computer's USB port, once again making it a convenient option for any professional photography shoots or projects that require you to work on the move.