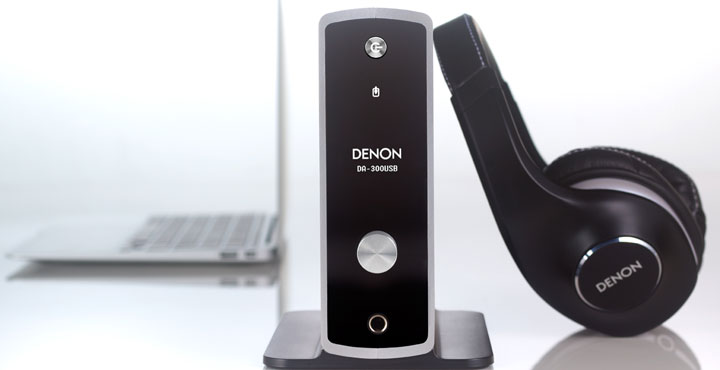 In certain enthusiast circles, Denon receivers and professional grade players are held in very high regard as they simply exude quality and performance. They are held in such high regard that even rumors of them making a USB DAC made quite the stir in those selfsame circles. Unlike most rumors, it appears that this one was indeed correct as the Denon DA-300USB just became a reality.
While USB-based DAC's are a dime a dozen what separates this $499 audiophile-grade DAC from most is that it boasts Denon's AL32 processor and its legendary attention to detail. This famous combination allows consumers to feed even standard definition audio samples into the DA-300USB and get clean up-converted output that will be as close to the 'real' high definition samples as possible. As far as file sources go the DA-300USB can handle MP3/MP4, AAC, ALAC, WAV and FLAC HD (up to 24 bit, 192 kHz) and DSD (the native file format for SACD; in 2.8MHz and 5.6MHz resolution) so it is doubtful many will complain on that side of things either.

Because it is meant for persnickety audiophiles and professionals alike, the DA-300USB not only comes with a USB input port, but also one coax and two optical in ports allowing it to be connected to multiple devices at the same time. Denon even thought of including a front panel which not only has a power and volume control but also includes a touch input selector switch, and an OLED display allowing for quick and easy selection of those impressive input sources. Considering Denon was able to fit all these features into a small 7″ x 7″ inch metal clad device, we admit to being impressed. If you take your music serious and need a USB DAC that has more features than a Swiss Army knife this may just be the one you have been waiting for – high price or not.