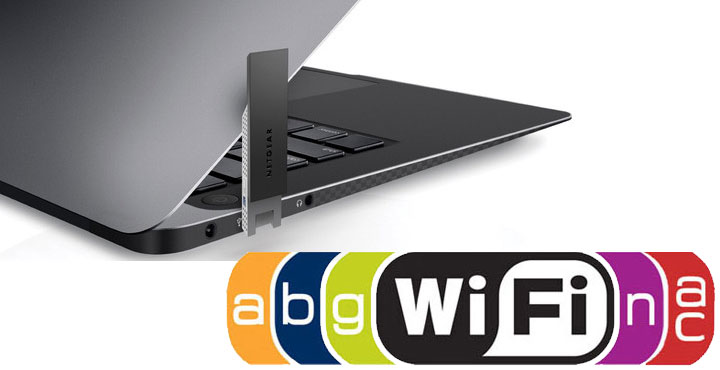 As with most things computer related wireless networking is becoming faster and faster with every new generation. The latest 802.11ac may still not be ratified but just as when 802.11n first arrived, there are devices becoming available which take advantage of this much more advanced wireless standard.
One such device is the NETGEAR A6200 which is a dual-band 802.11ac USB network adapter with swivel antennas capable of speed of upwards of 900Mbit/s – or twice as fast as that of 802.11n three-stream (3×3) MIMO connections.
More important than the speed boost is the fact that the A6200 is the first of its kind so until 802.11ac integrated laptops ship, you have this to tap into the potential of 5G WiFi technology. While the adapter is backwards compatible with everything from 2.4Ghz 802.11n to aging 802.11b, there is one issue worth mentioning, the NETGEAR supports only up to two streams so the theoretical limit of this 802.11ac USB adapter is 900Mbps. That's almost double the bandwidth of what USB 2.0 can provide. One has to wonder why NETGEAR didn't make this a SuperSpeed USB device to begin with since most early adopters have USB 3.0 at their disposal.
And of course, you will need to get at least a NETGEAR R6200 router to pair with the A6200 NIC. There's no word on pricing or availability is known at this time, but it should be a fairly reasonable way of future proofing your PCs.