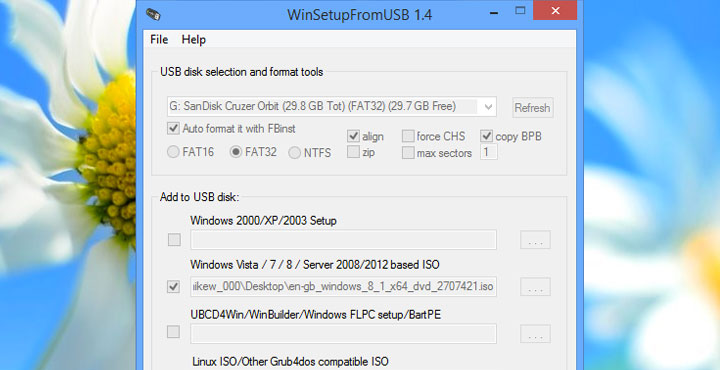 Multiple bootable USB keys with anti-virus and OS ISO setups have to be the most widely-used tool among IT professionals. We say 'multiple' drives as one usually has antivirus 'rescue CDs' preconfigured on it and another with Windows / Linux install 'CD' on it.
While we have yet to find a problem that can't be solved by our USB drives, it is rather inefficient and for the most part, a lot of the room available on the thumb drives are wasted. Well what if – just like Morpheus – we could show you a different way, a way that allowed you to take advantage of those mega-sized drives you have kicking around.
Even though WinSetupFromUSB has been around since 2006, it is not all that well known outside of a few niche enthusiasts groups. It allows you to do precisely what you want it do to: make a USB drive that is extremely flexible, choke full of features, and includes a custom bootloader so you can choose which feature to activate at any time.
This includes having multiple OS installation options available with everything from Windows 2000 to Windows 8, and most Linux flavors also covered! As an added bonus, WinSetupFromUSB includes custom advanced features to fine tune how the drive acts upon insertion and start-up. There's a thorough FAQ and tutorials on the utility's website so if you run into problems or have questions, there should be a solution laid out for you.