15 June 2020, Comments: Comments Off on External USB DACs for Audiophiles and Gamers Alike
June 2020 Ian Chiu
Astell & Kern USB-C Dual DAC
---
Built-in DACs found on most smartphones and laptops aren't known for high fidelity.  Even if you shell out for a brand new laptop, the situation is going to be more or less the same.  This is where USB DACs come in.  They in essence bypass less than ideal onboard audio and perform a higher quality digital-to-analog conversion for your music.  With the recent development in the growing popularity of high-res audio, the demand for USB DACs surges.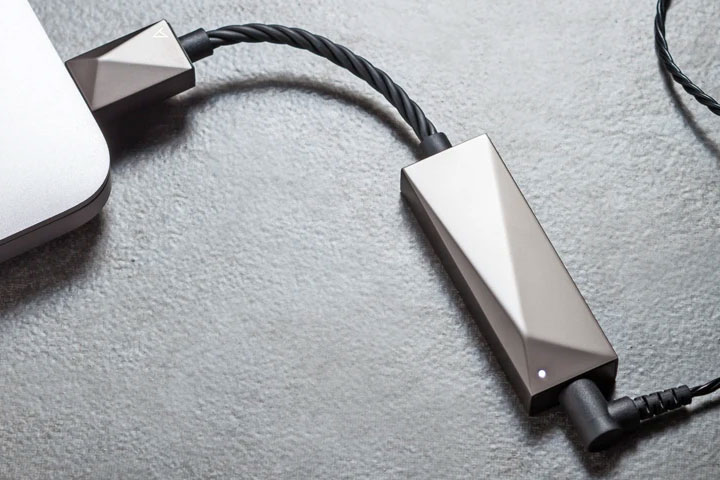 The latest model from Astell&Kern can handle media with sample rates up to native DSD256 and PCM 32-bit 384kHz PCM.  The dongle boasts a pair of Cirrus Logic's low-power CS43198 DACs for handling left and right channel audio separately.  It is also paired with an independent headphone amp to drive more demanding, high-impedance headphones.
While having dual DAC implementation reportedly provides better stereo separation, the extra power draw also exceeds the current limit of what iOS allows on a USB device.  So, the Astell&Kern is limited to PC, Mac, and Android compatibility.  As a dongle, the DAC dongle is tethered to a four-core silver-plated copper shielded USB-C cable that is built for longevity and that is touted to block distortion and digital noise.
Creative SX-Fi USB-C Amp
---
Designed to bring holographic audio to Android, PC, Macs, PS4 & Nintendo Switch
Creative hasn't scored a big hit in years, yet it continues to experiment with different audio technologies and sometimes yields surprising results.  Here's one that is equally promising as it is future-proof: SXFI.  In a nutshell, it's a USB-C amp that fine-tunes audio by creating an optimized holographic sound profile based on the shape of your ears and head as well as the headphones you are wearing.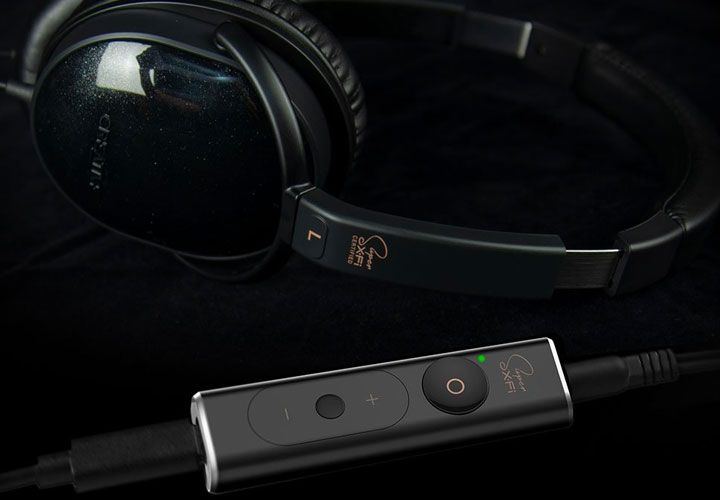 To do that, Creative has a free Android app that guides you through the steps necessary to provide your pictures needed for personalization.  The app then extracts your unique physical characteristics and presumably sends them to Creative's cloud.  It's where Creative's trained AI, which has extensively studied how different ears perceive sound, determines the best acoustic settings for your listening experience.  Lastly, you also have to pick from Creative's short but growing list of certified earphones and headphones.  The improvements of matching SXFI with a pair of supported cans are said to be quite remarkable.
Once the sound profile is uploaded to the SXFI, the amp personalized for your ears can work on any platforms that accept USB-C as an audio source (e.g. PC/Mac, Android, PS4, Nintendo Switch, etc.).  For $150, early adopters can also get the amp and a complimentary pair of Creative's Aurvana SE headphones.
AudioEngine D1 USB DAC
---
There are few exceptional companies that truly care about the products they make. Audioengine is such a company as they take the time to make a new device the best they can be without rushing it to market or marketing it into something it is not. Their latest creation just reinforces our opinion of Audioengine.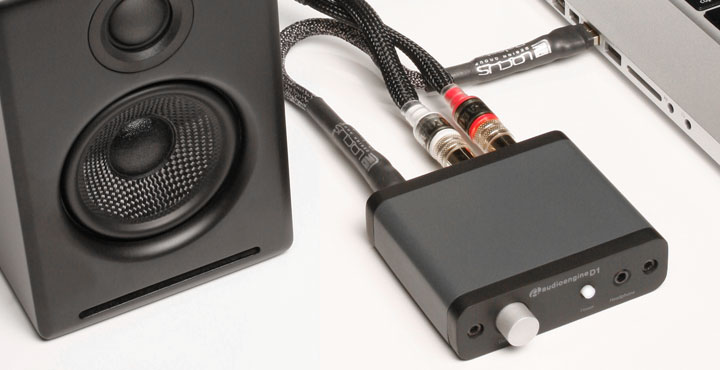 The Audioengine D1 is not your typical USB DAC and headphone amplifier. Rather it is a true audiophile's digital audio converter that makes no compromises. While it is technically a USB DAC with an integrated amplifier, it is much more than just that. Instead of just allowing you to bypass your onboard sound card and hear the music over your headphones the way the sound engineers wanted you to, it does so much more.
Over USB it supports a maximum of 96kHz rate at an impressive 24-bit resolution while over its integrated optical port it supports 192kHz @ 24-bit resolution. The Audioengine D1 is based on AK4396 DAC with a TI NE5532 headphone amplifier. There are even RCA jacks on the back making this a good choice for nearly any audiophile scenario. While the Audioengine D1 – measuring just 3.5″ x 4″ x 1″ – is a great all round'er for those who need a portable device, a price of $169 makes it clear it is for only serious audiophiles. Budget-minded consumers need not apply.
AudioQuest DragonFly USB DAC
---
AudioQuest's DragonFly USB DAC/amp – a new unit catered towards computer-based audiophiles on the go – seems to have caused a splash in audiophile circles. The most remarkable feature about the device is its incredibly small design. No larger than your standard USB thumb drive, the DragonFly packs a high-resolution 24-bit/92kHz ESS Sabre DAC chip – one of the more renowned DAC chips available at the moment.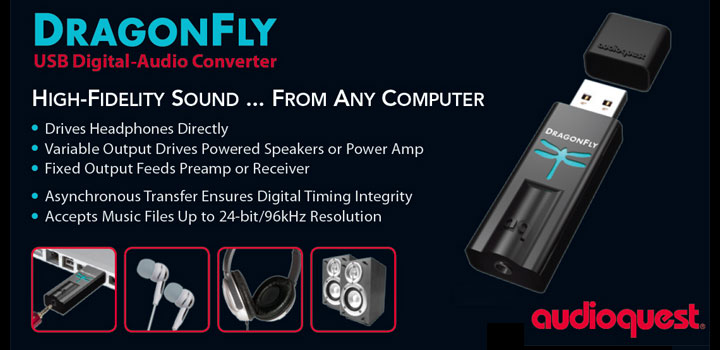 In addition to the high-quality DAC, the DragonFly offers asynchronous USB data transfer, which in a nutshell, eliminates timing errors that cause jitter (or otherwise unwanted distortion that occurs during playback). Just make sure you are running Windows 7, 8, or XP as Vista is incompatible with the DAC as of this writing.
The amp onboard the DragonFly is primarily aimed toward driving low impedance, high sensitivity earbuds and headphones (hence the 3.5mm output jack), but is reported to be able to drive larger more demanding full-sized headphones quite decently as well. Bearing in mind that the DragonFly is powered via USB as well as its small size, it accomplishes quite a bit. Audioquest's DragonFly in a diminutive package will surely please audiophiles desiring a discreet, yet an elegant-looking solution to their mobile needs; however, general consumers to whom sound quality is not of paramount importance should look elsewhere to spend a hard-earned $250.

USB Duplicators By Nexcopy
Nexcopy manufactures a variety of PC-based and standalone
USB duplicator
solutions.
PC based systems support advanced USB functions such as write protection, CD-ROM partition and multi-partition creation, while standalone systems are ultra-fast, high speed USB copiers duplicating gigabytes of data quickly and accurately.