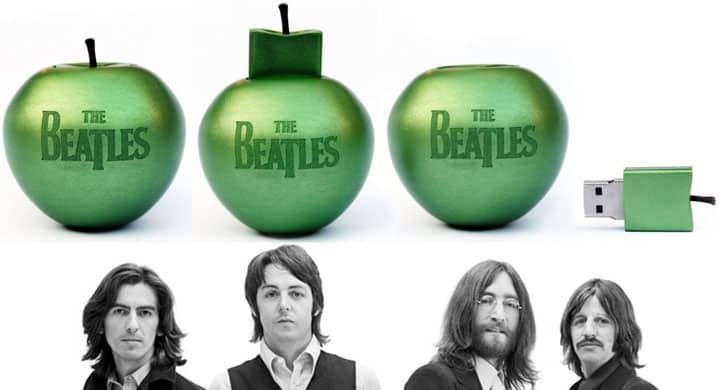 You say you want a revolution? There's no question that the Beatles were a revolution, changing the face of music and arguably the world in their wake. That's why it's no surprise to see a one of a kind USB drive loaded with Beatles music arrive. Apple and EMI are cooperatively releasing this Beatles inscribed, apple shaped 16GB flash drive with all 14 released LPs and 13 mini-documentary films.
This is one of the very few digital distributions of the Beatles music to the public. The rights owners have been very cautious about release the fab foursome's music in soft formats to date. We hope to see more soon. The music is included in both 24-bit 44.1kHz FLAC and 320kbps MP3 format, and has been digitally remastered prior to encoding. The drive is also packed with album art and liner notes. It probably should have been a yellow submarine drive but at least it is finally here.
Only 30,000 of these will be manufactured and they should start shipping on December 7th. You can order one now on Amazon. The drive full of yummy Beatle goodness and a tiny apple dose of vitamin-C will run you $330.