August 2023 Ian Chiu
We tested three MFi-certified iPhone flash drives from Adam Elements, PNY, and Sandisk. Apple's Lightning interface will begin to be phased out in favor of USB-C on the iPhone 15, making these flash drives likely to be the last of their kind. However, there are still millions of iPhones in use that can benefit from these plug-and-play direct storage solutions.
In our August 2023 update, we added replaced Sandisk iXpand V2 with Luxe and added PNY Duo Link.
Do I Really Need One?
---
This category isn't new by any means yet these iPhone drives featured here have improved significantly over first-generation products on all fronts. There are quite a few usage restrictions, but they do come in handy in situations where all other options are exhausted. To the manufacturers' credit, these limits are largely imposed by the iOS platform rather than the drives themselves.
At the end of the day, these dual-headed flash drives are useful for accessing large media files, especially those that are not natively compatible with iOS, and for creating critical backups in situations where Internet connection is limited or unavailable.
Feature Comparison
---
Pricing is last updated by Amazon on 2023-09-25 at 09:06.  When you buy through Amazon affiliate links on our site, we may earn an affiliate commission.
Things That You Need to Know
---
You will be prompted to download the developer's iOS app as soon as you plug in the drive. To share files with another iOS user, the other person also needs to download the app in order to share files with you.
The iOS apps provided by the manufacturers have exclusive access right to the drives' content. They handle pretty much everything from media playback to Camera Roll backup and restore.
If you plan on carrying files larger than 4GB, pick a drive that supports exFAT. Even though you can still format it into exFAT on your PC or Mac, there's no guarantee that the app will recognize the file table.
Depending on the size of your photo library, backing up the entire Camera Roll can be a test of one's patience, not to mention the toll it will take on the iPhone's battery life. For this reason, we recommend you only use these drives as intermediary storage for your media, especially if you plan on recording 4k video.
You will want a drive whose app continues to receive updates on a regular basis whether to fix bug or to keep up with iOS requirements. Note these updates, however, might stop coming as soon as the company discontinues their drives.
Adam Elements iKlips Duo
---
The iKlips Duo came to fruition as the result of Adam Elements' successful crowdfunding campaign on Indiegogo. It is the largest (in terms of physical size) among all the drives featured in this round-up. The made-for-iOS flash drive with an aluminum enclosure offers robust build quality. Yet you will need the accompanying silicone sleeve to keep both Lightning and USB 3.1 connectors protected. The sleeve itself is also affixed to a keychain loop.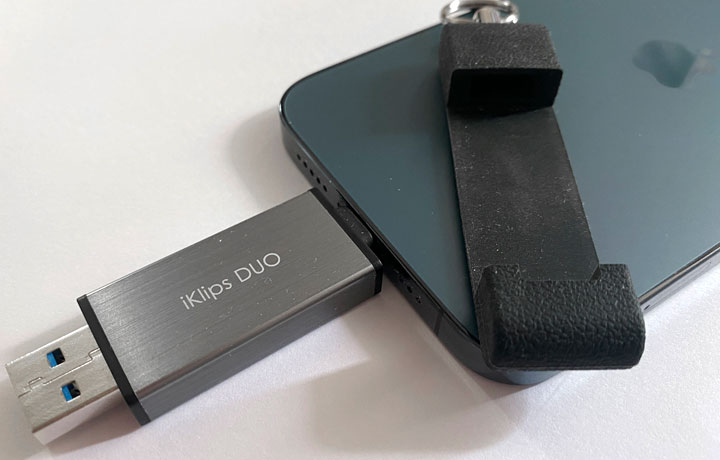 Adam Elements' iKlips app – currently at version 5 – has received numerous updates since its initial release. Our overall experience with iOS app has been positive. Its interface feels polished and generally well thought out. There are different ways you can save pictures as well as video from your iPhone into iKlips. That includes copying pictures selectively through the iOS Share Sheet from inside Camera Roll; importing an entire album from iKlips app, and backing up everything through a one-click process.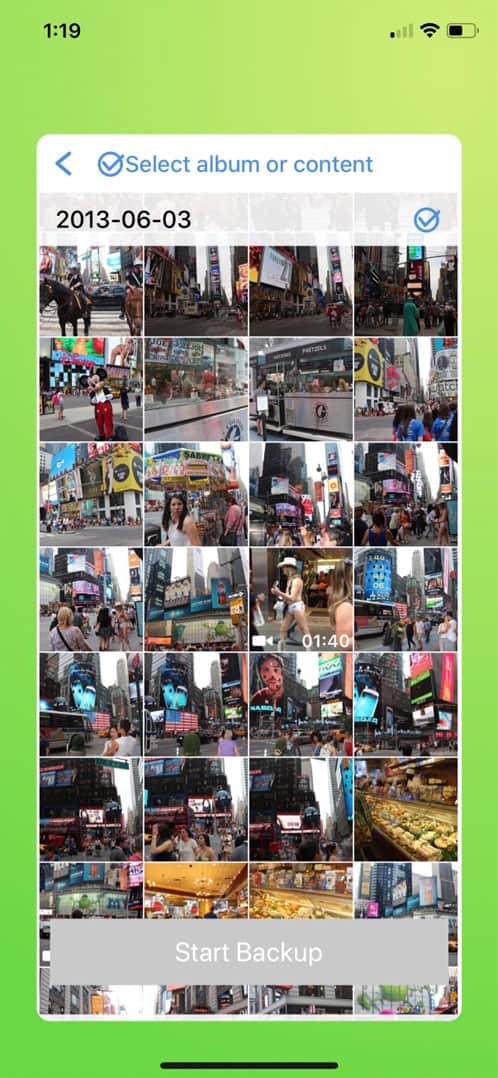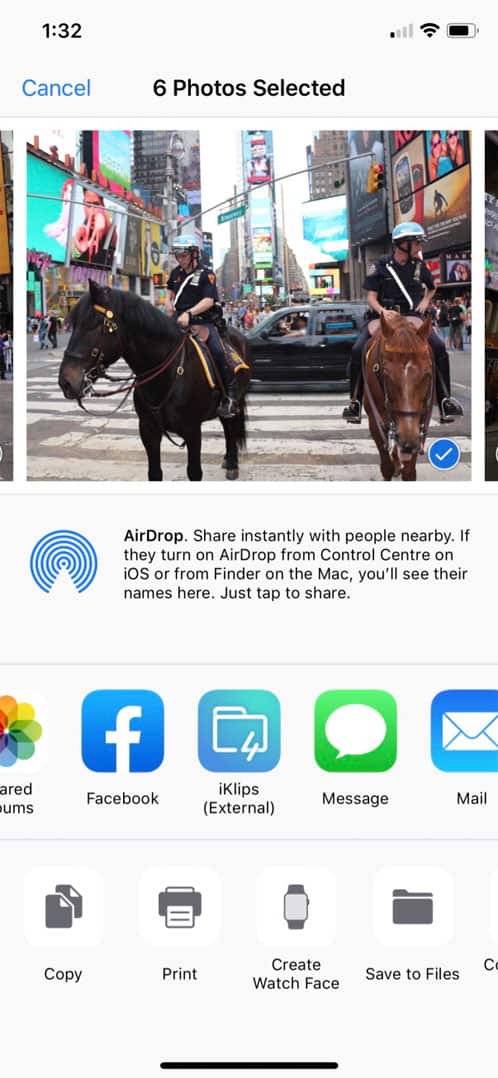 The app conveniently includes a feature that lets you download video (up to 720p) directly into the iKlips from YouTube and Vimeo. This feature is handy when you want to watch (and re-watch) some lengthy video without cluttering up your iPhone and wasting even more precious cellular data bandwidth. iKlips app's built-in media player is a mixed bag. On the plus side, it handles MKV containing different audio and video codecs remarkably well. We didn't experience any hiccups during our 10GB video playback.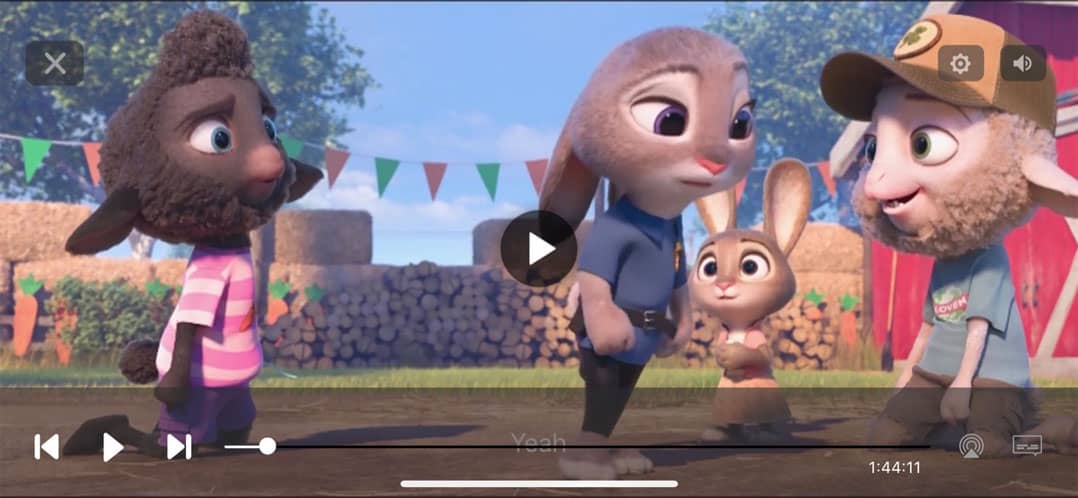 One major drawback with the music player is its inability to organize songs based on their ID3 tags. All our MP3s and AACs were listed simply as files. Nevertheless, the player did handle all our songs just fine; it could also continue playback in the background.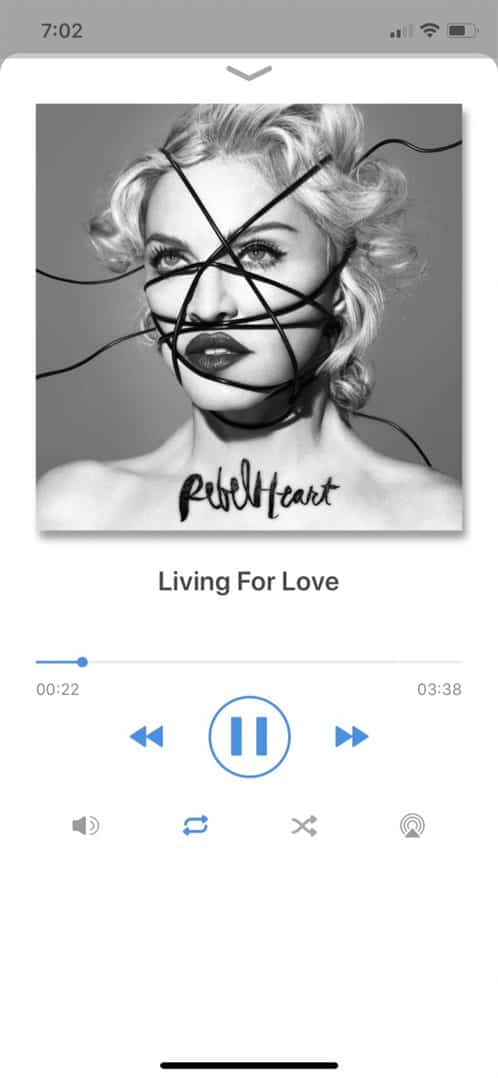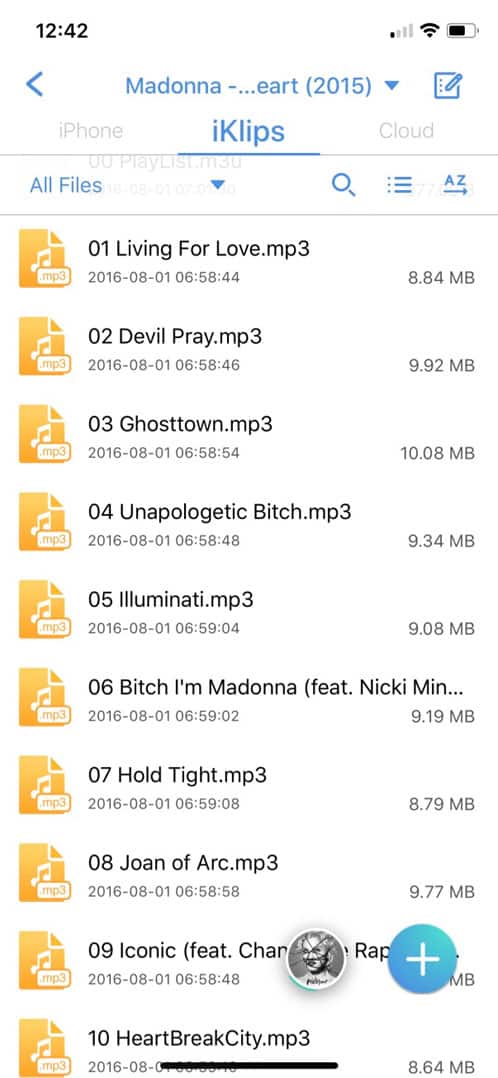 ADAM elements iKlips C MFi Certified Lightning + USB C Flash Drive for...
FAST IS AN UNDERSTATEMENT: With the inclusion of a USB Type C port, iKlips C opens up new...
BACKUP MADE EASY: Download the award-winning iKlips 5.0 app to sort, organize and create...
MORE THAN JUST A FLASH DRIVE: Access, edit, transfer or backup files seamlessly on different...
PNY Duo Link
---
PNY Duo Link gets credit for delivering a user-friendly iPhone flash drive with its thoughtful design. While other drives for iPhone simply have two interfaces fixed on opposite ends, PNY Duo Link drive has a tethered Lightning cable that also charges iPhones with a maximum of 7.5W.
Additionally, its nifty design allows Duo Link to bend and attach securely to the back of an iPhone, keeping the drive unobtrusive and out of the way during use. This is akin to how Sandisk did it with iXpand V2, but PNY Duo Link's approach is more user-friendly. Our only gripe is that PNY Duo Link comes with USB-A instead of the more future-proof USB-C.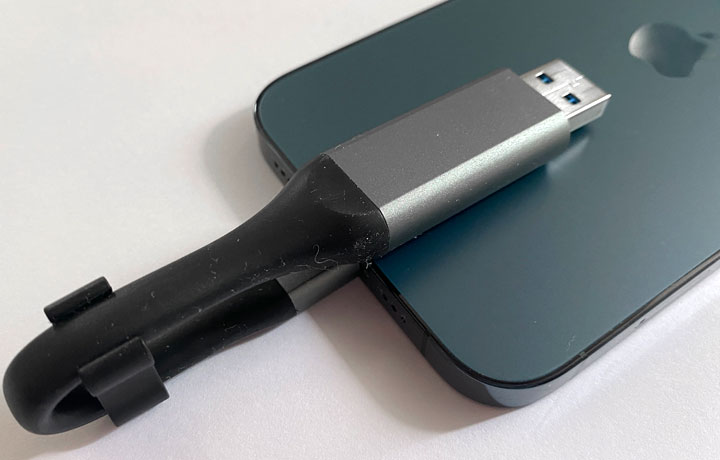 Hardware is only half of the equation for iPhone flash drives as the accompanying app is what makes or breaks the product. In the case of PNY Duo Link, a robust iOS app acts a bridge between the drive itself and phone since Apple's own Files app cannot recognize PNY Duo Link or any other Lightning drives for that matter. As of this writing, PNY has been updating Duo Link 4 app once a year to cope with the changes in Apple ecosystem. That is to make sure the flash drive and the latest iOS still work in harmony.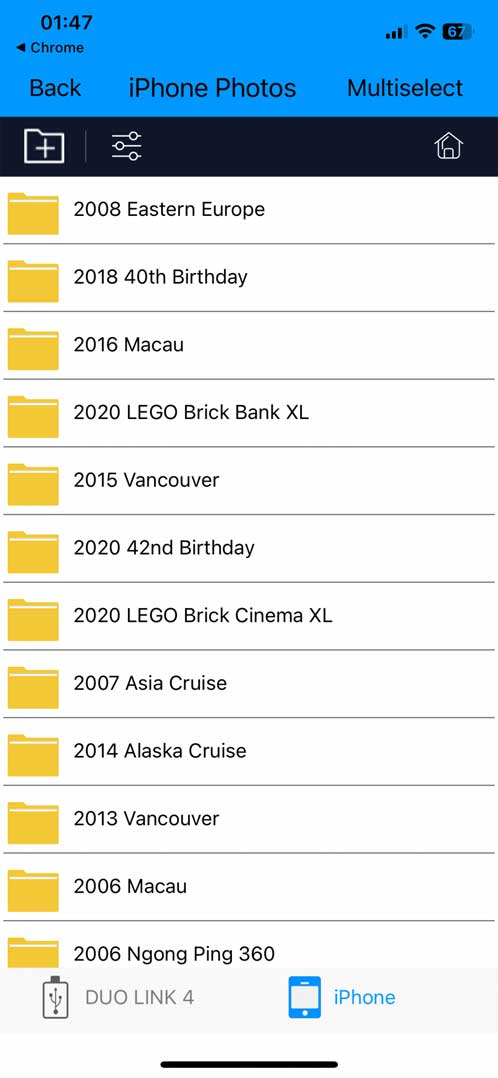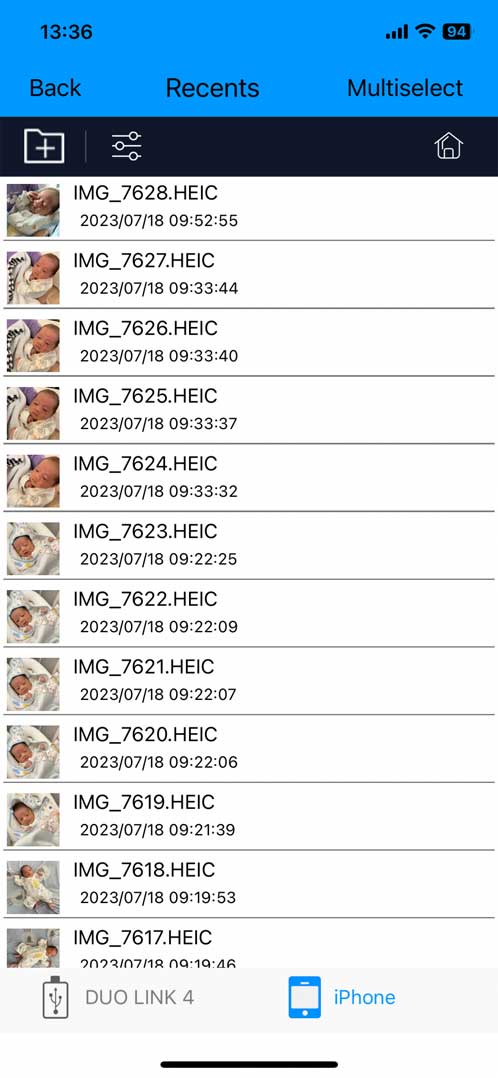 Functions in the app are clearly labeled and well organized. Browsing through photo albums within file management section was also fairly responsive, with thumbnails almost appearing instantaneously. We were able to backup individual albums and a selective list of images with ease. Having said that, the app's interface feels dated. Some areas could use UI improvements, specifically the ability to sort albums alphabetically and list file sizes of the media stored on the iPhone.
And for movie buffs, we were able to playback high bit-rate MKV movies that were encoded with AC3 audio directly from the MFi flash drive using a third-party media player on PNY's supported list. The movies resumed playing successfully even after the iPhone woke up from sleep mode.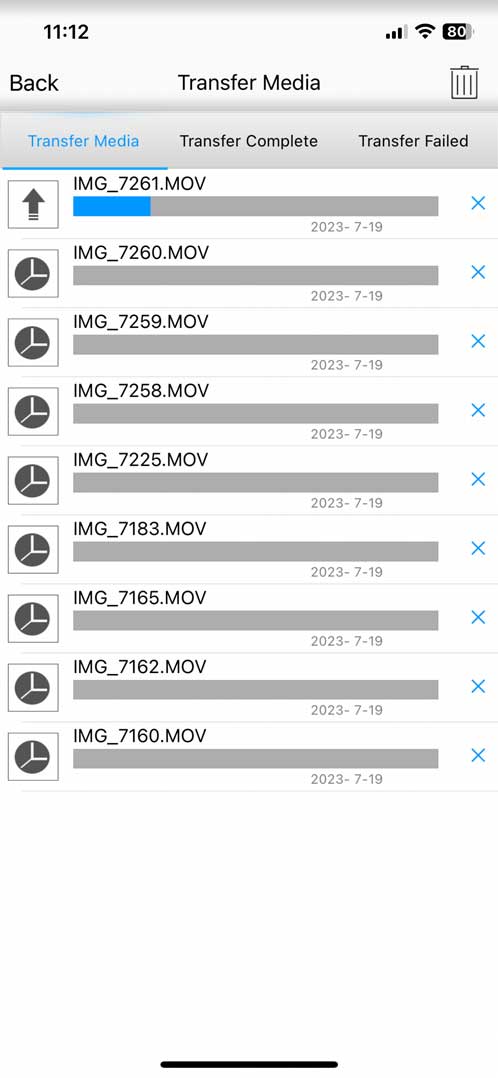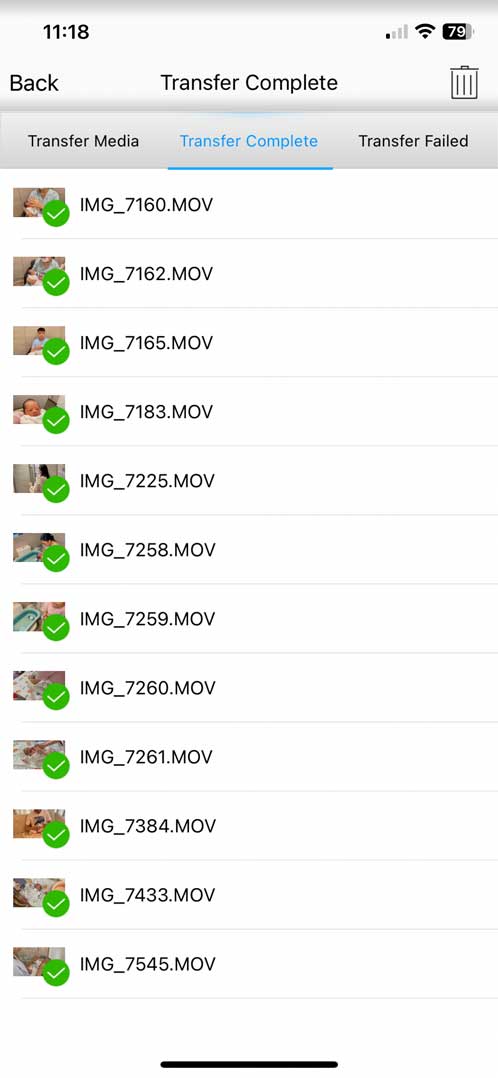 As most of us consider getting an iOS flash drive primarily to free up precious space on their iPhone, we decided to run a few benchmarks on the actual backup speeds. To that end, we copied a 2GB 4k file to PNY Duo Link from our iPhone 12 Pro. The transfer was completed in a timely manner, finishing in 87 seconds, and it was able to run in the background. Then we proceeded to backup a batch of similarly sized videos without an incident. Not every flash drive we've reviewed in the past managed to pass this test. Some drives actually got stuck halfway through for reasons unknown. As far as reliability goes, PNY Duo Link has our recommendation.
PNY 128GB DUO LINK iOS USB 3.0 OTG Flash Drive for iPhone & iPad and...
Free up space on your iphone and ipad by transferring photos, videos and more to duo link USB...
Back up, sync, store and share all of your digital content; Back up your contacts...
Charge your iphone or ipad; Flexible and robust cable design allows to simultaneously transfer...
Sandisk iXpand Luxe
---
The third iteration of iXpand has returned to a swivel design with a Lightning connector on one end and USB-C on the other. There's also a removable cap to protect the exposed connector during transport.
USB-C is a long due upgrade as having it onboard makes exchanging large files between cross-platform devices on the go effortlessly. If you want to copy a large 4k video you just filmed on your iPhone to your friend's Samsung Galaxy tablet, Sandisk iXpand Luxe is the way to go.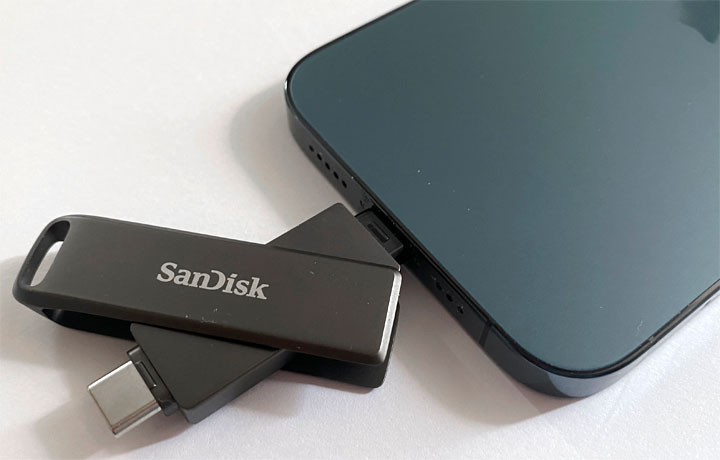 Plugging in iXpand Luxe into our iPhone's Lightning port pops up a message asking if we want to launch its associated app. Once inside the app, the first thing we noticed was that a lot of thought went into the features for iOS users who don't rely on iCloud (or even iTunes) for data syncing. They include everything from different backup presets to media support.
Incremental backup for photos and contacts can be set to automatically begin as soon as iXpand Luxe is connected. Yet, waiting for the drive to complete the first full backup is a test of patience if you have a sizable photo library. Photos are then automatically organized in subfolders based on the year and month the files are created. The app can also download pictures and videos into iXpand Luxe directly from Google Photos. Unfortunately, support for Facebook and Instagram is apparently dropped some time ago.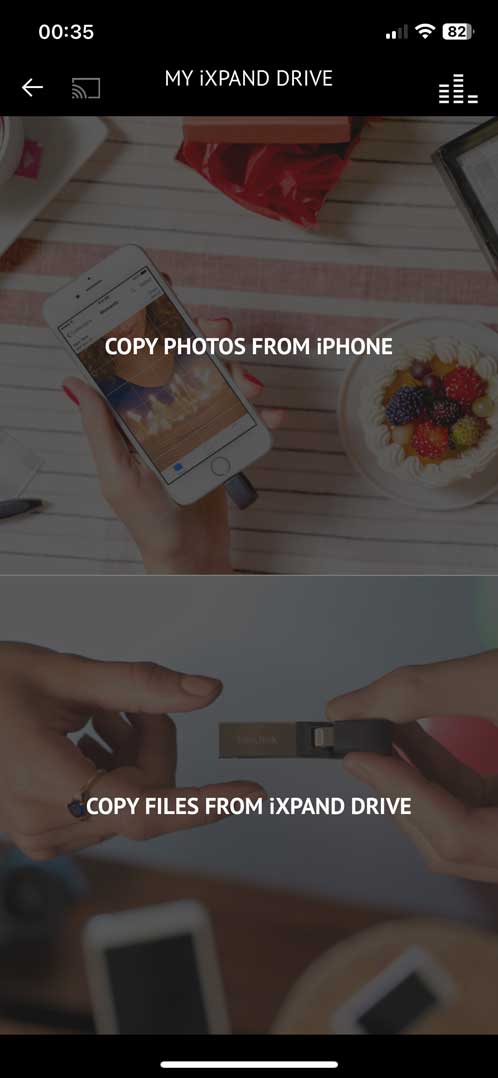 Sandisk earns extra points for supporting iOS Share Sheet extension so you can send photos and video from native iOS apps (e.g. Photos) directly to iXpand Luxe. One caveat is that our HEVC-encoded videos all got converted to H.264 when transferring files with this method. We wished this wasn't the case. Apparently, it has something to do with iOS as backing up thru iXpand app manages to preserve the original HEVC format.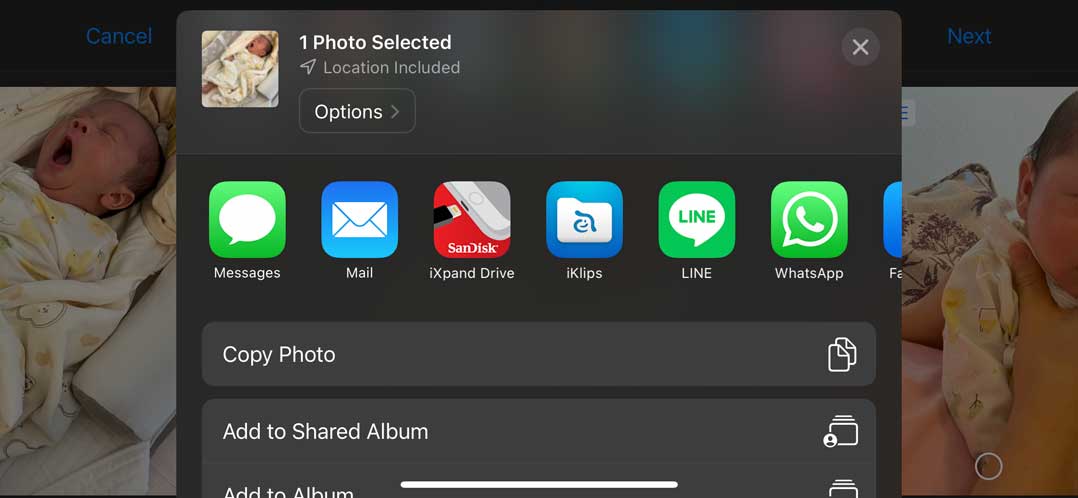 As for the audio player, the Sandisk app was able to build a library from the songs already in the Apple's Music app as well as the MP3s and AACs on our iXpand. The load time was slightly longer than expected and the player also couldn't read any of the tags and album art embedded in our FLAC lossless files.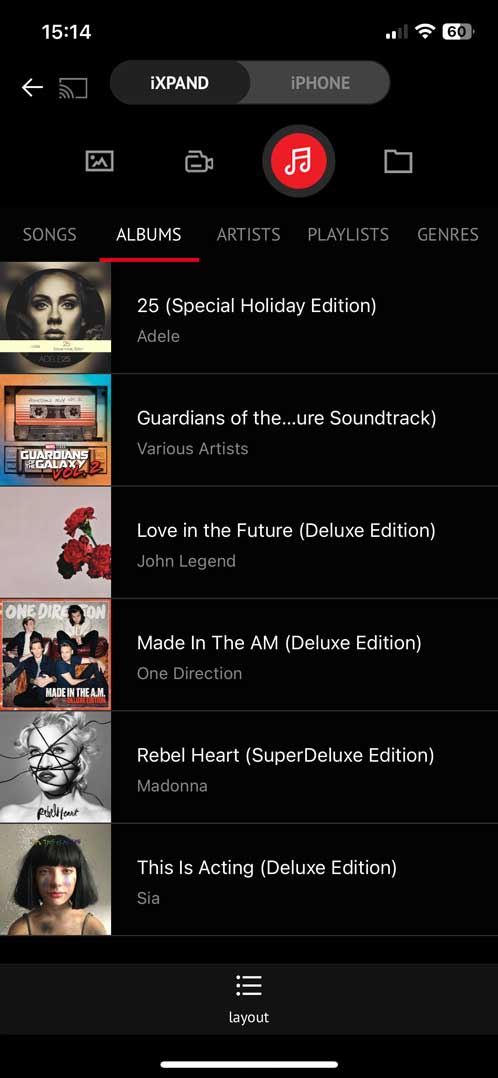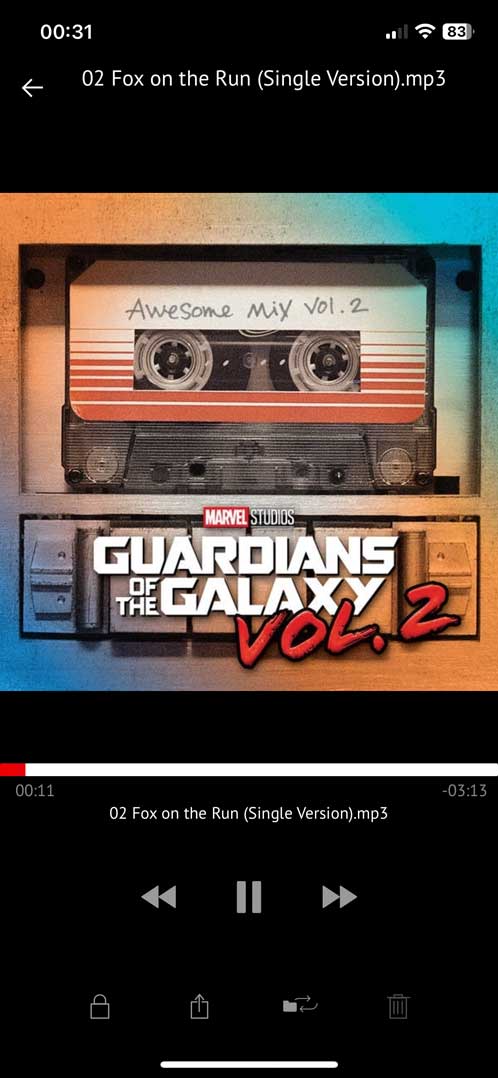 iXpand app used to handle our high bit-rate MKVs encoded with multiple audio streams beautifully through a partnership with Infuse Pro. However, as of July 2023, none of our MKVs could be opened for reasons unknown, but MP4s still worked since they are natively supported by the iXpand app itself. Perhaps there's something wrong with iXpand's API, causing it to fail to work with Infuse Pro. It seems that Sandisk has been falling behind in debugging its own app.
SanDisk 128GB iXpand Flash Drive Luxe for iPhone and USB Type-C Devices -...
The all-metal casing 2-in-1 flash drive with Lightning and USB Type-C connectors.
Seamlessly move content between your iPhone, iPad Pro and USB Type-C devices, including Android...
(1) For iPhone, iPad Pro and iPod compatibility, see SanDisk Support ixpand compatibility web...
The Bottom Line
---
As iPhone's worldwide popularity continues to surge, iPhone flash drives are becoming increasingly prevalent. These flash drives promise a seamless file syncing experience for iOS users who prefer a simple and straightforward approach to storing their media. However, with the iPhone 15's transition to USB-C, it's expected that Apple's Lightning interface will be gradually phased out. This makes it likely that these flash drives will be among the last of their kind.
Last time, we picked Sandisk iXpand V2 as our editor's choice. Since then, many have discontinued their MFi-certified flash drives, leaving Adam Elements, Sandisk, and PNY as the few remaining options from a reputable brand on the market.
PNY Duo Link benefits from a rock solid iOS app. It has never crashed or halted when backing up more than a dozen multi-gigabyte videos. On top of that, it also delivered the best Lightning performance in this round-up despite the fact the benchmark numbers were still more comparable to that of a USB 2.0 flash drive. If there is one drawback to PNY Duo Link, it's that it is unable to restore live photos in their original format. Instead, live photos are separated into two files – still photo and video – when restored using the app.
Sandisk iXpand Luxe is the only one tested that features USB-C in addition to Lightning, so you can also effortlessly exchange files with Android smartphones and tablets if needed. The iOS app that comes with the drive takes the prize for having the most polished user interface. Navigating around the app was generally fast and lag-free, except when we had to wait a minute or two to retrieve the photos from iPhone library. Restoring live photos isn't a problem with Sandisk's app. However, none of our MKVs would load, and we weren't certain when there will be a fix.
Adam Elements iKlips Duo is also a decent choice, thanks to its solid build quality and feature-packed iOS app. The process of backing and restoring videos and photos were smooth, and playing back non-Apple friendly movies (e.g. MKV) and music (e.g. FLAC) was seamless. Additionally, iKips Duo allows for direct downloads of YouTube videos into the MFi flash drive. The only downside is the price tag, as iKlips Duo is just not very budget friendly compared to the competition.
Best Deals Online
---
Pricing is last updated by Amazon on 2023-09-25 at 09:06.  When you buy through Amazon affiliate links on our site, we may earn an affiliate commission.

USB Duplicators By Nexcopy
Nexcopy manufactures a variety of PC-based and standalone
USB duplicator
solutions.
PC based systems support advanced USB functions such as write protection, CD-ROM partition and multi-partition creation, while standalone systems are ultra-fast, high speed USB copiers duplicating gigabytes of data quickly and accurately.