12 June 2020, Comments: Comments Off on Must-have USB Laptop Accessories for Road Warriors
June 2020 Ian Chiu
No laptop could possibly come with everything you want out of the box.  This is why there are accessories to fulfil your additional needs for functionality.  From chargers to docks, drives and monitors, below is a list of essential laptop USB accessories for road warriors.
BenQ ScreenBar Lite
---
A laptop lamp relieves eye strain when you are working on paper documents on the go
Poor illumination often gets overlooked in a mobile work environment.  As there's no way to guarantee ambient lighting in different places, it does help having your own desk lamp that provides optimal task lighting when needed.  BenQ has just thing for you.  Its USB-powered ScreenBar Lite task lamp mounts on a laptop's screen to produce proper workplace illumination wherever you go.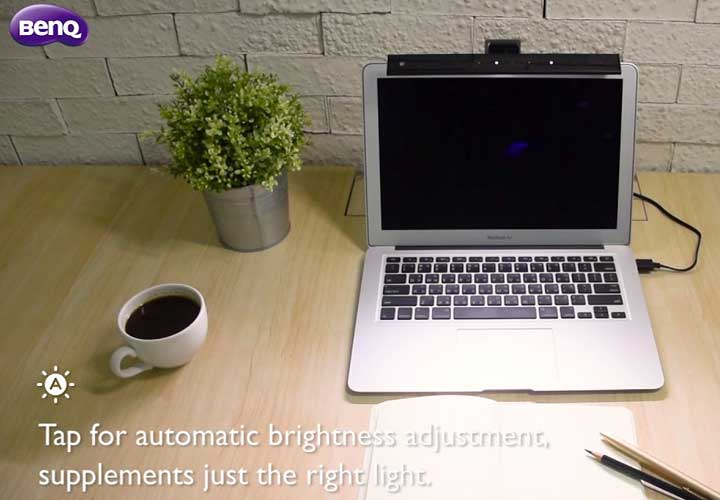 The ScreenBar Lite has quite a few options for customizations.  Its flexible hinge affords up to 85 degrees of rotation to ensure the LEDs is angled so there's zero screen glare.  There are also touch-sensitive buttons to control color temperature, brightness and power, etc.  It can also save your last used settings such as color temperature (2700 to 6500k) and brightness (up to 1300 Lux at 30cm).  Design-wise, the ScreenBar Lite is made of aluminum alloy and the mount is thoughtfully positioned so that it won't block webcam.

Satechi 108W USB PD Charger
---
90W charger even for the power-hungry USB PD laptops
We are getting close to a PD charger that can handle everything we throw at it.  The Satechi 108W USB-C PD charger is one step closer in that direction.  It packs a 90W USB-C port as well as one that supplies 18W.  Unless you have a 16-inch MacBook Pro, the more powerful port should be plentiful for ultra-thin laptops as most of them don't draw no more than 65W.  The same goes for iPad Pro (2018 or later) that accepts max. 30W power input.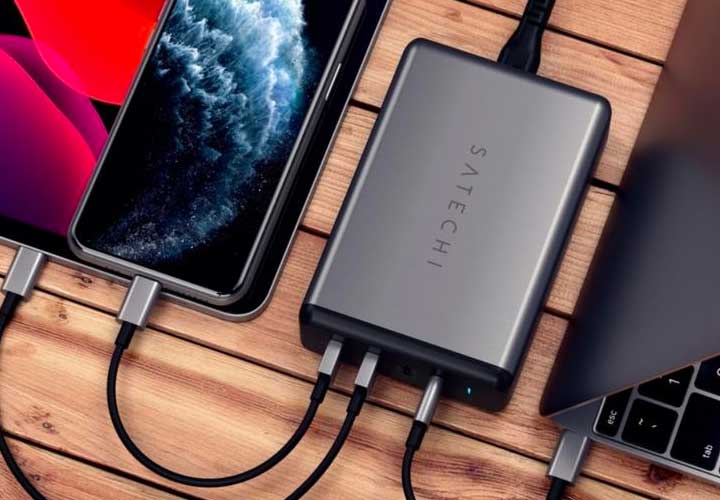 In contrast, the 18W USB-C port output is ideal for smartphones, Nintendo Switch and power banks as well as 15W wireless chargers.  There are additionally a pair of 2.4A USB-A ports that can still charge devices through USB-A to USB-C cables.  Do note that the Satechi wall charger isn't Gallium Nitride (GaN) variant.  Otherwise, it would have a much smaller footprint as GaN chargers don't require as many components (e.g. heatsink) as silicon counterparts.  GaN chargers are also more power efficient since they produce less heat.
Mophie PowerStation 3XL Power Bank
---
Perfect for charging MacBook, MacBook Air, iPad Pro & Nintendo Switch at full speed
There aren't many choices when it comes to USB-C power banks with support for USB Power Delivery.  This one from Mophie has a maximum charging rate of 45W – enough juice to power a MacBook or MacBook Air operating at full power through USB-C.  In addition, it can recharge another smartphone or iPad over its 12W USB-A port simultaneously.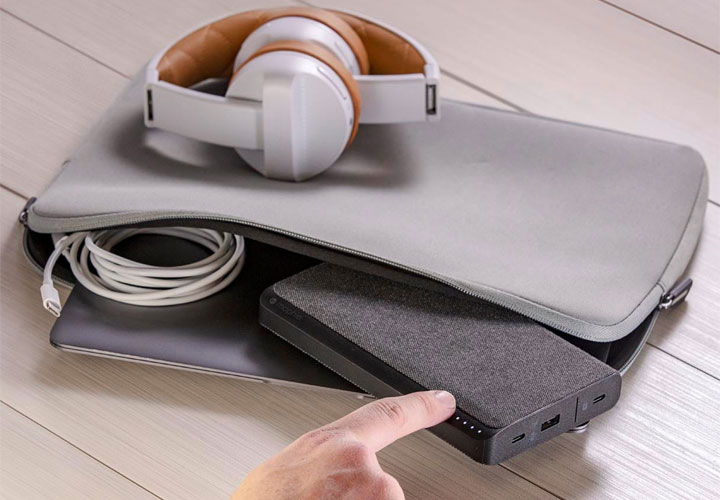 The 18 oz. Mophie PowerStation USB-C 3XL is actually a step-up model of XXL that has been shipping since late 2017.  It is able to accommodate voltage requirements (up to 45W) of a variety of portable devices.  In the case of a MacBook, the PowerStation can supply a maximum of 30W whereas in the case of an iPhone X, the power bank can deliver up to 18W.  Its 26,000mAh battery should easily be able to extend running time of a MacBook by as much as 18 hours.  Just don't expect the Mophie to do magic on an Apple MacBook Pro.  These power-hungry powerhouses require as much as 90W to stay charged when handling heavy duty tasks.
Sandisk Luxe Dual Drive
---
Speedy data transfer between for PC, Macs & Android devices on the go
Those who need to transfer data between legacy USB-A and USB-C devices will find the Ultra Dual Drive from Sandisk to be quite handy. The drive's dual interface is future-proof for laptops and smartphones equipped with only USB-C. The USB-A on the opposite end of the drive maintains backward compatibility with legacy ports. So, it never hurts to have one of these dual-headed drives in case you need one.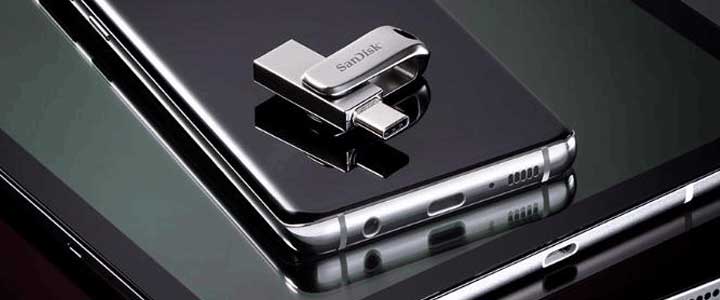 The Sandisk has a metal unibody with swivel design that protects one of its connectors when the drive is tossed in your pocket. In terms of speed, the Sandisk drive is clocked at 150MB/s read on a PC. The drive is available in sizes all the way up to 1TB. Sandisk also ships with a mobile app that automatically backs up content on an Android smartphone or tablet. To top it off, the drive is backed by a generous 5-year warranty.
Crucial X8 USB 3.2 SSD
---
External NVMe SSD on PC, Macs and iPad Pro as well as Android devices
Crucial X8 is one of the first USB externals to switch to NVMe-based solid state. It has a top speed of 1050MB/s, leveraging the potential of its USB 3.2 Gen 2×1 (10Gbps) interface. Last generation drives, despite also having same interface onboard, are limited by their SATA 6Gbps SSDs. The best you can squeeze from these is around 500MB/s. With the X8, you are getting about twice the performance over SATA-based models.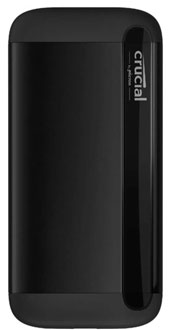 The X8 initially offers in 500GB and 1TB, both of which are Crucial's P1 entry-level NVMe SSDs with Micron's 64L QLC NAND. The enclosure features black anodized aluminium finish with plastic caps on opposite ends, and it is rated to survive 7 ft. drops (on a carpeted floor). As a USB 3.2 storage, the X8 is compatible with everything from PCs with legacy Type-A ports to USB-C only laptops, and from iPad Pro equipped with latest USB-C (10Gbps) to Android smartphones.

Asus ZenScreen Go MB16AP Monitor
---
Secondary screen for Windows, Macs and Samsung Galaxy smartphones (Note 9 or later, S10 or later)
Asus ZenScreen Go MB16AP 15.6" IPS display is the third iteration of the company's USB-C portable monitor line-up.  Though, the MB16AP is almost every bit the same as last year's MB16AC whose improvements include a narrow bezel and the introduction of USB-C to receive video signal as well as power from a laptop.  What distinguishes the MB16AP from its predecessor and all the other USB-C mobile monitors is its integrated 7,800mAh battery.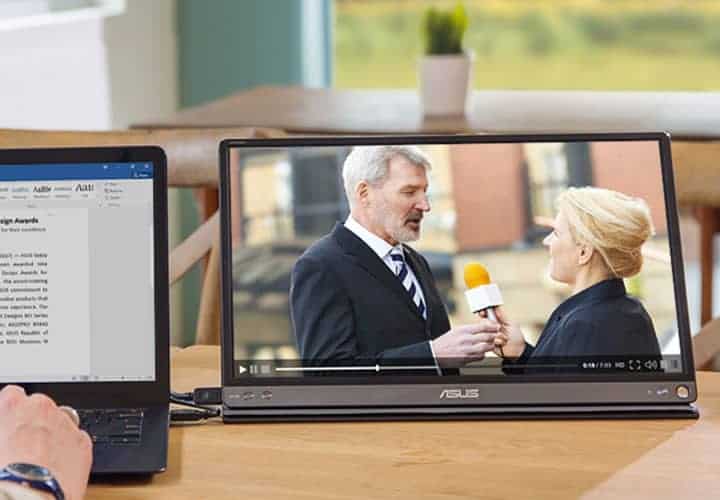 When fully charged, the USB-C monitor has enough juice to power itself for up to four hours before it has to draw precious laptop's battery.  Most importantly, running on its own power allows the MB16AP to finally work with smartphones whose USB-C port will never have sufficient output to run a 15.6" monitor.  Asus claims the MB16AP will work with Samsung Note 9 and S10 right out of the box through the phones' DeX full-screen desktop mode.  It would be a welcome change if Nintendo Switch – also with a full-featured USB-C – also works in the same setup as mobile gamers will rejoice over the news.
The monitor itself is a IPS panel with a brightness rating of 220 cd/m2 and a contrast ratio of 800:1.  It also comes with in-house Blue Light Filter with 4 different settings that promise to lower blue light emissions by as much as 70%.  The included software enables auto rotation, but only on Windows.  The MB16AP also brings back DisplayLink to allow compatibility with legacy PCs without the latest USB-C ports.  However, if you have a choice, DisplayPort over USB-C always yields better video quality than DisplayLink over USB-A as the latter involves lossy compression during video output.  Lastly, Asus protects the ZenScreen MB16AP with a three-year warranty, which is essential for a productivity tool to business travellers.
OWC USB-C Travel Dock
---
Mobile dock with enough passthrough power to recharge any high-powered USB-C laptops
When it comes to docks, functionality far outweighs looks.  At first sight, the OWC USB-C Travel Dock isn't much to write home about its pedestrian design.  Yet, the bus-powered mobile dock delivers the industry's first 100W passthrough over USB-C.  Even though we expect most docks will eventually match this, the OWC for now offers a no-compromise solution for those who need a power passthrough that can recharge their laptops at full speed even under heavy load.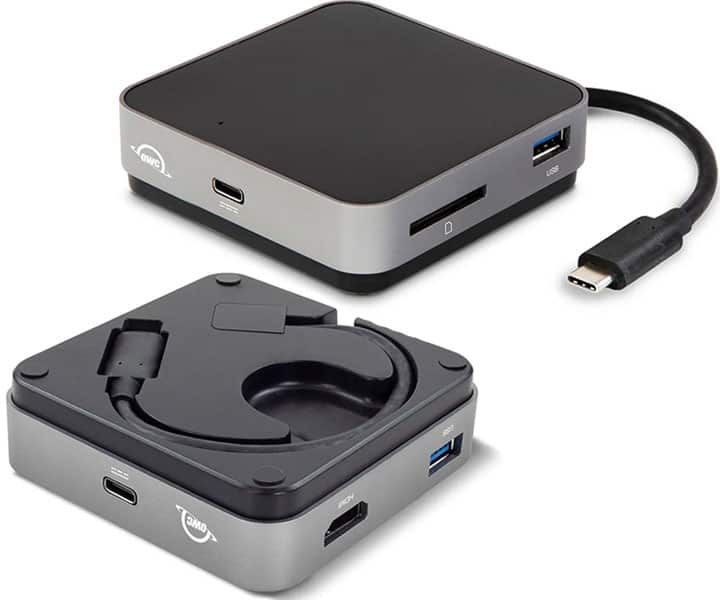 In the connectivity department, you will find a pair of USB 3.1 Type-A ports and a full-sized SD slot as well as a HDMI 1.4b jack.  Just don't expect 4k output at 60Hz refresh rate.  A 6-inch USB-C cable is tethered to the unit.  So OWC thoughtfully provides a hideaway compartment on the underside of the dock to securely stow the USB-C cable.  It's worth mentioning that the OWC ships with a dock ejector software which, well, ejects all connected drives (whether they be a USB or SD) in a single click, giving you peace of mind that all data is being saved before drives are unmounted prematurely.

Satechi Braided 100W USB-C Cable
---
Versatile cable for heavy-duty USB PD recharging as well as data transfer at full speed
Minimalists who have already transitioned to a USB-C life must be well aware of the fact that USB-C cables aren't exactly one size fits all affair. At 2m long, this Satechi USB-C cable is a sufficiently long "charge" cable, yet it is limited to USB 2.0 (480Mbps) speed. While you can expect this cable to charge your MacBook Pro 15" at maximum power, your external USB 3.1 SSD will be brought to down to said speed over the same cable.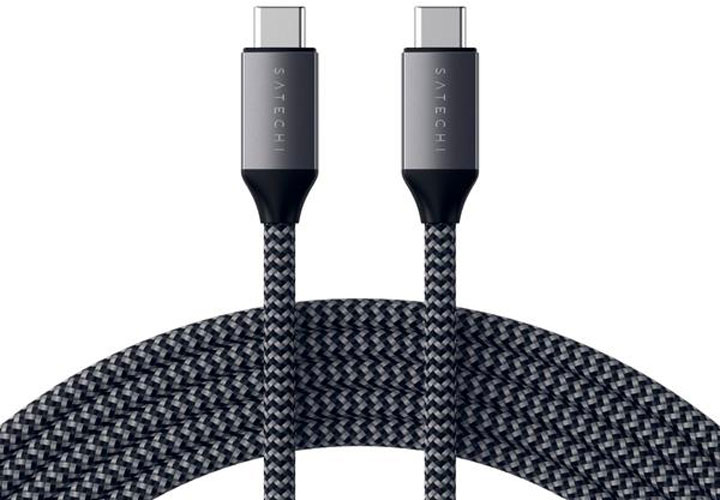 There's actually nothing wrong with Satechi as this has to do with an inherent limitation of the USB 3.1 specs. Optimal performance can only be guaranteed over cables within 1m in length. Having said that, it doesn't hurt to carry around a second charge-only cable like the Satechi when all your gear charges over USB PD. The cable also features a durable, braided nylon construction that may prove to be a viable alternative to Apple's USB-C counterpart whose easily-deformed design raises durability concerns.

YubiKey 5C Nano Security Token
---
Embrace two-factor authentication for web services
Two-factor authentication has always been at our disposal, but most of the less tech-savvy don't really bother unless we are forced to comply with online banking requirements. Now, it would seem the trend has picked up pace with the likes of leading social media services actively promoting this additional layer of security.  There has been a solution called YubiKey; it works with U2F, an emerging open authentication standard hosted by FIDO Alliance whose goal is to add an extra layer of security for browsers and mainstream web services, such as Google, FaceBook and DropBox.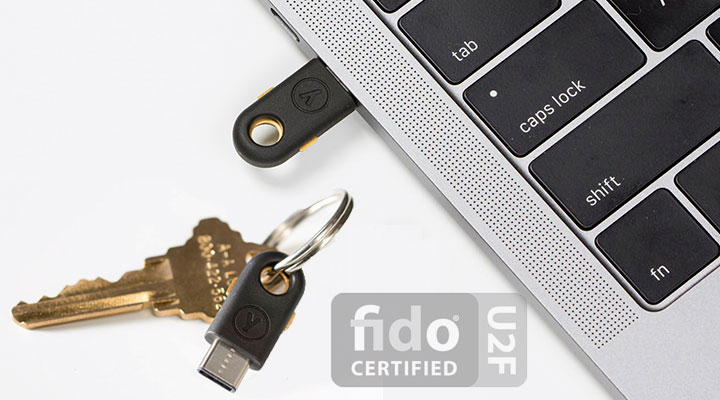 The YubiKey neither requires drivers nor client software.  Since it is recognized as a USB HID device, the platform-independent token works seamlessly with Windows, Mac and Linux.  The keys themselves are manufactured in Sweden and USA in ways that reportedly make them tamper-proof.  The fourth-generation of YubiKey now offers even faster and stronger crypto.  Between the four models, there are two with USB-C connector and there's also one that can flush mount it on your laptop.

Belkin USB-C to USB-A Adapter
---
Brings USB-A compatibility back to USB-C laptops
Those seeking an alternate solution to replacing their USB-A cables with USB-C counterparts can check out this adapter from Belkin.  It's basically a short USB-C cable tethered to a female USB-A that supports 5Gbps connectivity and delivers 3A current. This allows more flexibility than what you get with a dongle.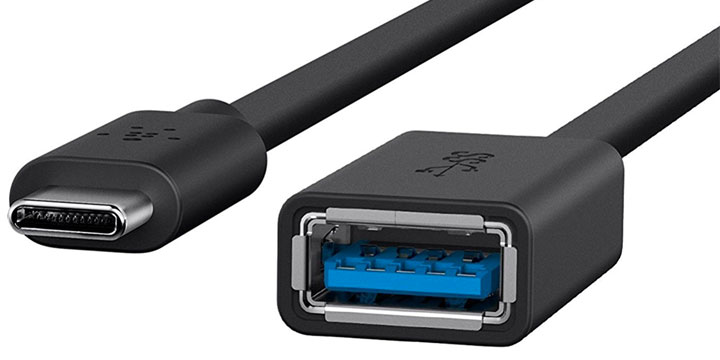 Additionally, it is particularly useful for anything that aren't likely replaceable with a USB-C version (unless you go with another product).  Those include wireless transmitters that ship with gaming peripherals and of course, legacy thumb drives.  The USB-IF certified dongle will also work flawlessly with the latest Android smartphones and tablets if you need quick access to your existing USB peripherals.

EURPMASK Crossflow Laptop Cooler
---
Space-saving laptop cooler for road warriors
The EURPMASK deviates from conventional laptop coolers by adopting a crossflow fan – rated at 2900 rpm. Such a cooler design has an advantage to take up much less space than one that uses axial fans. So, the EURPMASK is somewhat more portable.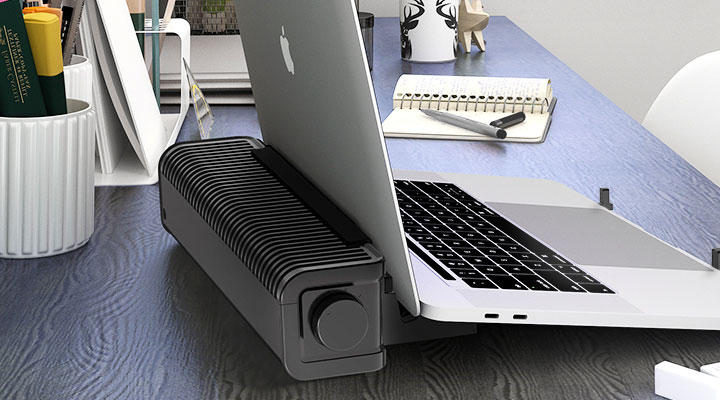 Built-in retractable stands also raise your laptop to allow airflow to reach the air intakes. However, it doesn't seem like a one-size-fits-all solution as the airflow doesn't effectively help heat dissipation on a laptop with rear exhausts. Rather, it's more for laptops with heat exhausts on the sides. Those who are willing to give this a try may want to know the EURPMASK can also be placed vertically to double as a 3-speed desktop USB fan.


USB Duplicators By Nexcopy
Nexcopy manufactures a variety of PC-based and standalone
USB duplicator
solutions.
PC based systems support advanced USB functions such as write protection, CD-ROM partition and multi-partition creation, while standalone systems are ultra-fast, high speed USB copiers duplicating gigabytes of data quickly and accurately.