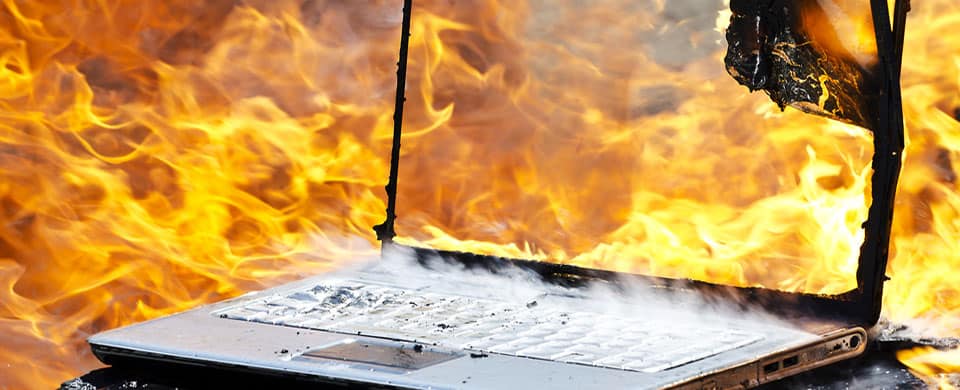 July 2020 Ian Chiu
You probably are here because someone told you a cooling pad is the fix to your laptop's thermal throttling problem.  Most USB-powered laptop coolers employ one or more axial fans that blow cool air into the intake vents located on the underside of a laptop.  In most cases, they work particularly well for laptops often under heavy load and keep the CPU and GPU inside from throttling.
However, if the placement of the heat exhausts are at the bottom of a laptop, the same coolers won't work as their fans would work against the ones on the laptop.  In this case, you are probably better off lifting the laptop with a simple stand that provides more room for heat dissipation.  Other than traditional axial-fan coolers, there is an assortment of USB laptop coolers including ones that use a centrifugal turbine and also ones with a crossflow fan.  You will able to check them out below.
Gamer Laptop Cooler Boasts 6 Fans
---
The MeFee is unmistakably an ambitious notebook cooler for gamers.  It is designed for heavy-duty purposes, supporting mammoth laptops with up to a 21" screen.  A whopping six fans of two sizes sit underneath the cooler's metal mesh surface.  That's likely the most number of fans you can ever find in a product like this.  The larger three fans spin at 1400 rpm whereas the smaller ones are rated at 2400 rpm.  Noise level is measured at 20 dB even with all the fans going full throttle.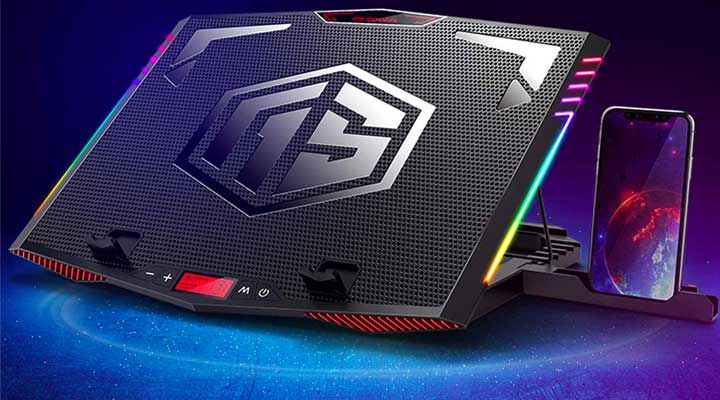 As far as customizations go, you have an option to activate all six fans, three large ones or three small ones.  Fan speeds are controllable via the on-board 6-step control.  As nothing is complete these days without RGB lighting, the MeFee is equipped with LED light strip on left and right side of the cooler.  There's also a LCD that gives visual indications of the fan speed as well as lighting effect being selected.  Last not but least is the cooler's seven-step height adjustment settings to tilt the laptop at various angles as well as a built-in smartphone stand.

Centrifugal Cooler with Built-in Thermometer
---
In contrast to traditional pad designs, the Opolar LC06 with its clamps mounts itself firmly to a laptop's side or rear air vent and then rapidly extracts heat from there.  This kind of vent is usually found on desktop-replacement and gaming notebooks.  So having something like the Opolar with its centrifugal fan should really help with overall heat dissipation.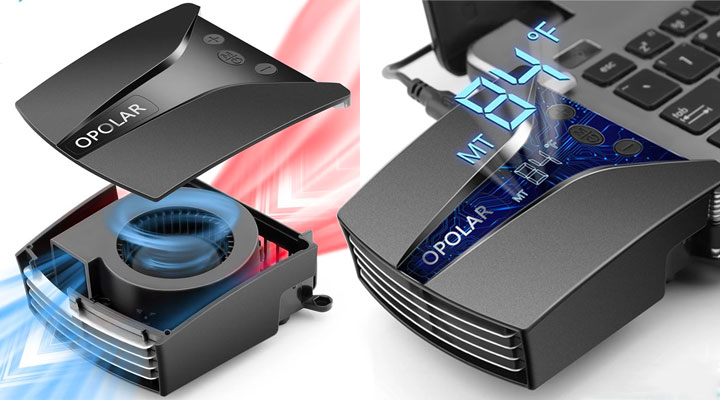 According to Opolar, its LC06 has the capability to lower a laptop's temperature by 18 to 50F in just under a minute.  What we like about this cooler is that there's a Japanese-made fan motor in addition to 13 speed mode to manage airflow and noise.  You can expect noise level of approximately 70db when the fan is operating at top speed.  To top it off, a built-in LED screen reports back air temperature from a laptop's vent in real-time.

Crossflow Fan Laptop Cooler
---
The OImaster deviates from conventional laptop coolers by adopting a crossflow fan – rated at 2900 rpm.  Such a cooler design has an advantage to take up much less space than one that uses axial fans. So, the OImaster is somewhat more portable.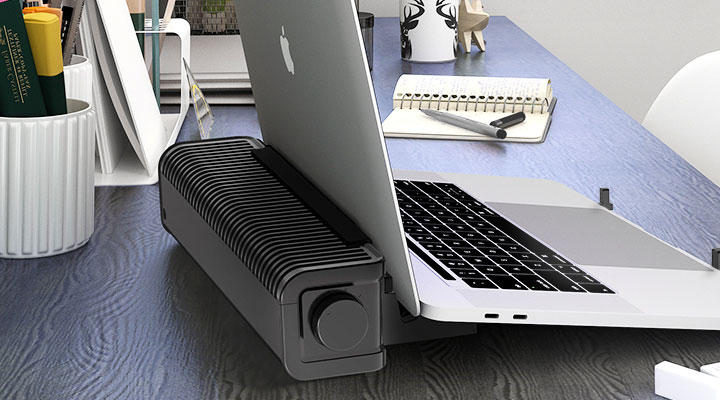 Built-in retractable stands also raise your laptop to allow airflow to reach the air intakes.  However, it doesn't seem like a one-size-fits-all solution as the airflow doesn't effectively help heat dissipation on a laptop with rear exhausts.  Rather, it's more for laptops with heat exhausts on the sides.  Those who are willing to give this a try may want to know the OImaster can also be placed vertically to double as a 3-speed desktop USB fan.

Crossflow Fan Laptop Cooler for Desktop Use
---
KLIM Airflow is another laptop cooler that employs a cross-flow turbine.  This one in particular actually is complete with a tray that holds a laptop in place. Physically, the KLIM is good for laptops up to 17".  It also has a pair of retractable rear legs to lift an extra 2 inches even though the KLIM itself can already lift a laptop quite considerably due to the turbine on the back.

Unlike an axial fan that uses brute force to push as much air as possible to the air intakes on the bottom of a laptop, the KLIM simply cools down the surrounding inside the concave area by bringing in air from the back with its cross-flow fan.  So, this particular model might not be ideal for laptops (if few) with heat exhausts on the bottom.

USB Air Duster
---
Well, this isn't a notebook cooler.  But to prevent a laptop from thermal throttling, it's important to keep heat vents and air intakes from clogging.  This is where the OPOLAR Air Duster comes in.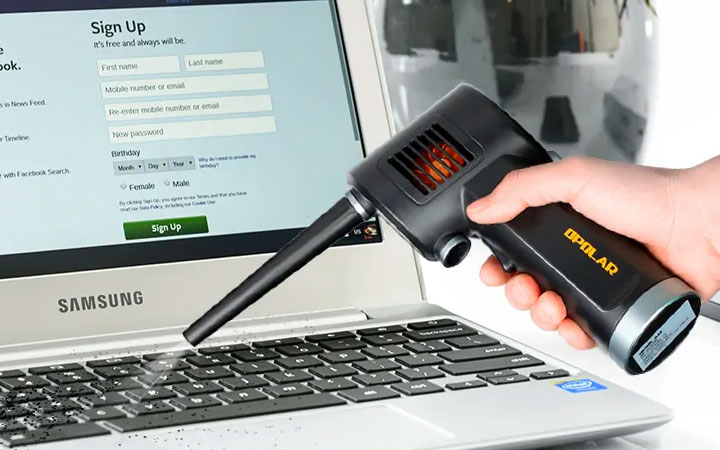 The USB rechargeable gadget sports a 33k RPM motor attached to a fan that is able to produce wind speed at up to 28m/s to blow away stubborn dust accumulated in the air vents.  The built-in 6000mAh battery lasts about 30 minutes of continuous use.  Recharge time is approximately 3 hours with a 10W adapter.  Compared to canned air, the OPOLAR is more environmentally friendly, and safer to use in the long run.

And there you have it.  Here's our list of laptop coolers that are worth checking out.  Also be sure to check out our list of must-have laptop accessories for road warriors.

USB Duplicators By Nexcopy
Nexcopy manufactures a variety of PC-based and standalone
USB duplicator
solutions.
The PC based systems use our exclusive and feature rich Drive Manager software with advanced functions while standalone systems are ultra-fast, high speed copiers duplicating gigabytes of data quickly and accurately.