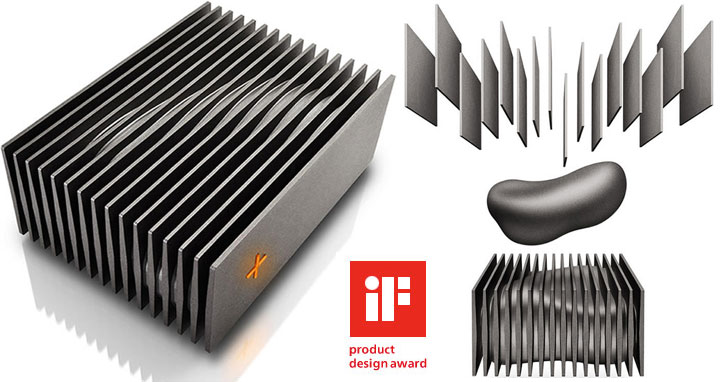 LaCie is continuing to hog the spotlight when it comes to external storage. As a company that is very detail-oriented and always pays a deal of attention to aesthetics, it's no wonder the result of LaCie's collaboration with designer Philippe Starck once again becomes a show-stopper.
The LaCie's Blade Runner – a limited edition hard drive – is reminiscent to a heat sink with a combination of aluminium fins that help to dissipate the heat. In this case, the blade-design serves the same purpose to passively cool down the 4TB drive that is encased in an oddly looking shell or an "anthropomorphic, liquid metal interior." This design is reportedly inspired by Blade Runner – a class sci-fi movie from 1982. Starck's signature cross symbol on the front also functions as a activity LED, indicating whether the drive is active (orange) or in eco mode (green).
The LaCie's USB 3.0 drive at 4.4lb. does weigh twice as much as a regular commodity external drive. Only 9999 of these Blade Runner drives will be produced at surprisingly reasonable price at $299.99, given its limited edition status. A year of secure 10GB cloud storage subscription is included.