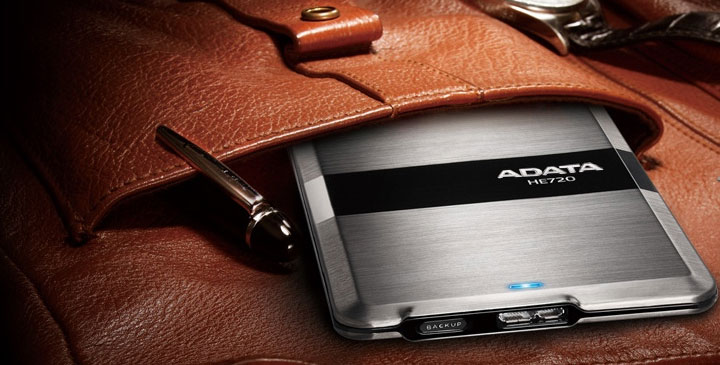 Ultrabooks are synonymous with wafer-thin metal chassis. Now accessories are following this trend as well, starting with portable drives. ADATA has unveiled what appears to be the world's thinnest external drive. The DashDrive Elite HE720 measures just 9mm thick; this is achieved by going with a 7mm single-platter 500GB drive and likely trimming the internal drive's casing down to absolute minimum.
In comparison, Seagate Slim – a similar class product – is 10.7mm thick and Toshiba's new Western Digital's latest My Passport Edge (for Mac) is 11.2mm. The company also chose to go with a brushed stainless steel chassis with 9H scotch resistance over plastic for durability and aesthetic reasons.
The only caveat with the ADATA is perhaps the capacity, which at 500GB is probably good for full system backup on SSD-equipped Ultrabooks. ADATA didn't say how fast the drive spins at; the Seagate is a 7200-rpm whereas the Western Digital is a 5400-rpm drive. It's safe to say the DashDrive should be able to offer decent performance given the on-board USB 3.0 interface. ADATA's bundled trial software is nothing to write home about, and there's a generous three-year warranty to protect your $90 investment.