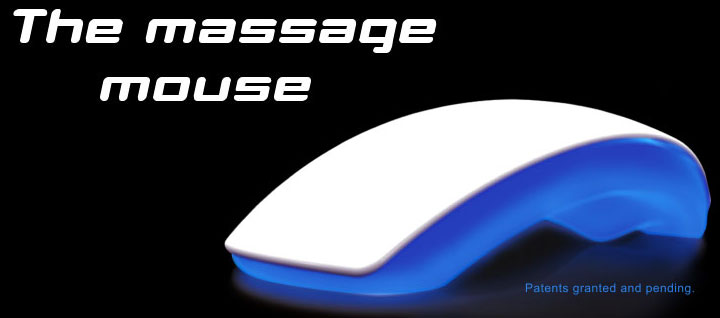 Repetitive Stress Injury (RSI) is often associated with prolonged use of a computer. Should you find your neck or wrist aching after hours of number crunching or typing, nothing is better than a good massage. But if this happens in the middle of the night and you couldn't find a masseuse nearby, then this aptly-named USB peripheral should alleviate some muscle tension.
From Japan-based company called Art-factory, the Massage Mouse lives up to its name and more as it has a large touch sensitive surface like the one on MS Touch that recognizes different finger gestures and a built-in vibration mode as well as LED illumination that glows in blue. To activate the massage mode, you simply hold all three buttons on the side for three seconds, after which the mouse will stop responding to clicks and movement. The same buttons can also be used to select the ten intensity levels and two different vibration patterns. The mouse will return to action as soon as the vibration stops for thirty seconds.
As a wireless device, you will need you recharge the Massage Mouse via USB on its bundled stand. How long the vibration will last on a single charge still remains a question. Perhaps the company will reveal more when it is finally ready to showcase the Massage Mouse at 2013 Las Vegas CES.