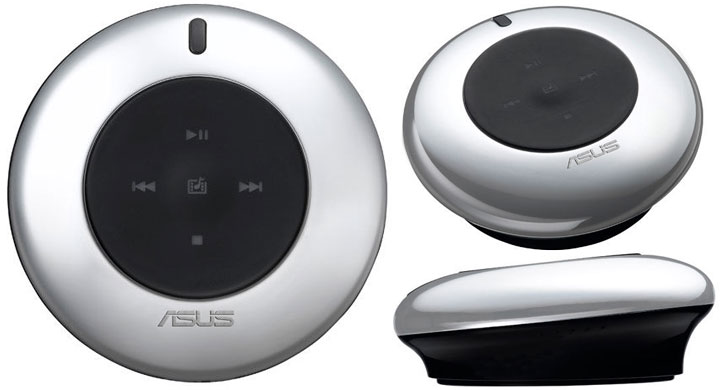 Asus may be better known for their netbooks and motherboards, but they occasionally take an interest in peripherals, namely the 'Pulse Rate' mouse. For your consideration, they deliver the WX-DL Mouse. In the Sisyphean effort to build a better mouse, this is definitely an option, albeit not quite as one would hope. In nearly 30 years of commercial use, the basic shape and use are relatively unchanged.
Asus' WX-DL mouse is named for one of its designers, David Lewis. David has given this a bit of a 90's look with a chrome finished exterior and dark accents. The all aluminum body should feel cool to the touch as well as the eye. The top surface is a touch sensitive control system that can recognize some gestures. It also has active areas that function as remote control buttons for media players.
While the combination of mouse and multi-touchpad is currently championed by Apples Magic Mouse, this worthy suitor may be a PC friendly alternative. You must be willing to forgo the desire to bounce pinballs off it to beat Tommy's high score. These are available for sale at various vendors for roughly $79 and should be a bit easier to track down than truly revolutionary Cylo/Orbit mouse of years past. We'll wait for some hands-on reviews to see if the touch surface can finally replace that awkward scroll wheel we rely on so much.