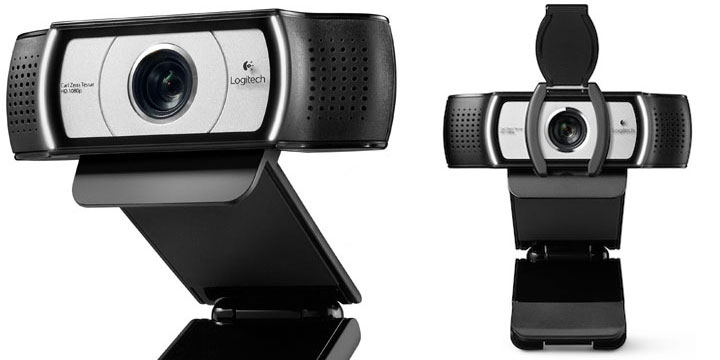 External webcams are pretty much regulated to business market where there's still a growing demand for budget-friendly, yet versatile video conferencing solutions. Logitech has quite a few of these for the corporate sector with the ConferenceCam being the most innovative, not to mention the most expensive. Now it has followed up with a new model that offers balance of features and cost.
The Webcam C930e doesn't have a ConferenceCam's motorized base for panning and tilting nor does it have a built-in speakerphone. It makes it up with widest field of view (FOV) in a business webcam, at 90 degrees; and 4x zooming at 1080p without compromising video quality. In contrast, the consumer-grade C920 only has a FOV of 78 degrees while typical notebook's internal webcams offer a mere 60-degree FOV. Logitech also claims to have figured out a way to avoid "fish eye" distortion associated with wide angle lenses.
The USB 2.0 C930e is again the first to support H.264 Scale Video Coding (SVC) which essentially allows the webcam to send and receive multi-layered streams to improve picture clarity, and to scale video bandwidth dynamically in the event network conditions change. The camera is accompanied by dual stereo mice and an external privacy shutter as well as MS Lync 2013 and Skype certifications. Last but not least is the native support for USB Video Class (UVC) 1.5 which only begins with Windows 8. Expect the C930e to hit retail for $109.99 when it ships in May.