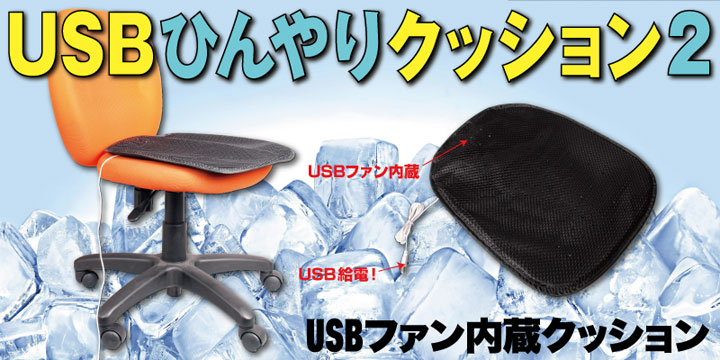 From those crazy makers of classic kitsch – Thanko – comes a new and improved USB powered seat cushion with built in fan that is aptly named the USB Cool Cushion 2 (a.k.a USB Butt Cooler). On the surface of things, this does sound like a pretty odd device, but if you are stuck in an office cube farm where the AC is either nonexistent or set to sweltering hot due to "cost cutting procedures", having a fan keep your butt from sweating may sound down right perfect.
While the USB Cool Cushion from Thanko does not have a cooling unit built in and relies solely upon air movement to make you feel cooler, it can do just that by circulating fresh air over the one part of your body that usual sweats first when sitting in a chair: your butt. Where the fan is obviously a small 5 volt fan, don't expect it to work miracles (or raise your secretaries skirt up ala Marilyn Monroe's white skirt in the Seven Year Itch). However, during hot days, even a little bit of air movement can help things a lot more bearable.
Since it is USB powered and requires no software to work, there is not much to dislike about the Thanko's butt cooler besides the fact that getting one outside of Japan will be tough. If you do manage to find an importer with it in stock, be prepared to pay more than the $16 it retails for in the land of the rising sun.